This Thermistor Cartridge is custom made for E3D Original products. It consists of a thermistor Semitec 104GT-2, later encapsulated. The Semitec 104GT-2 is an NTC thermistor (low temperature resistance) made in a basin-shaped glass coating, offering fast response, high accuracy and a wide operating temperature range. It is very versatile, moisture resistant and durable, everything you need to be used with ease in a 3D printer. In addition, the NTC using the Semitec 104GT-2 is of high quality and is attached to the lead wire using alloy technology, coated with a glass base to ensure high reliability.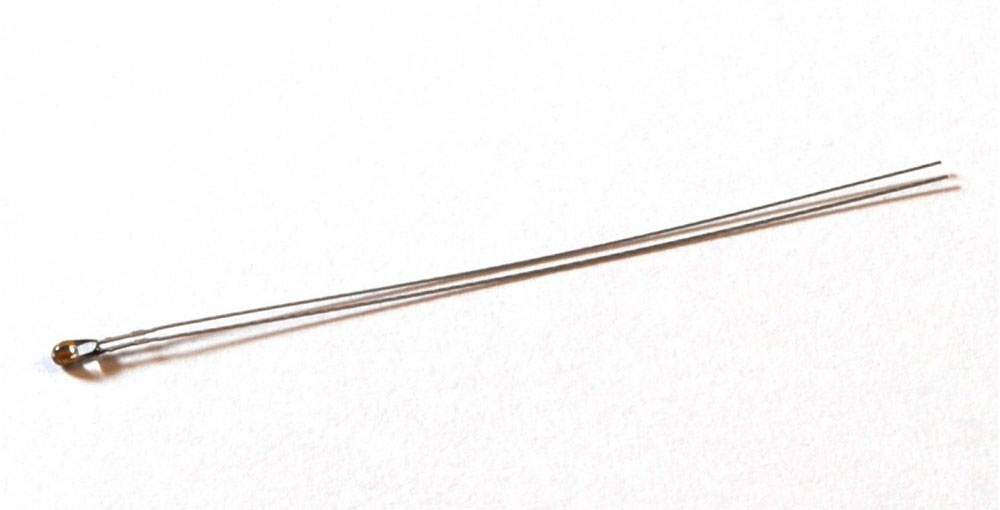 Image 1: Simetec 104GT-2. Source: E3D
The coating consists of a cylindrical copper cartridge, which is attached to the ceramic base by a high thermal conductivity adhesive to provide an accurate and fast response temperature reading. The thermistor legs are insulated with fiberglass sleeves to protect against potential short circuits and terminate in a Molex Microfit 3.0 connector. Besides, this product includes a cable of 1m long with a Dupont connector, ideal to connect it to all type of boards (Arduino, RAMPS, etc.) and thus save times of modification of the electronics.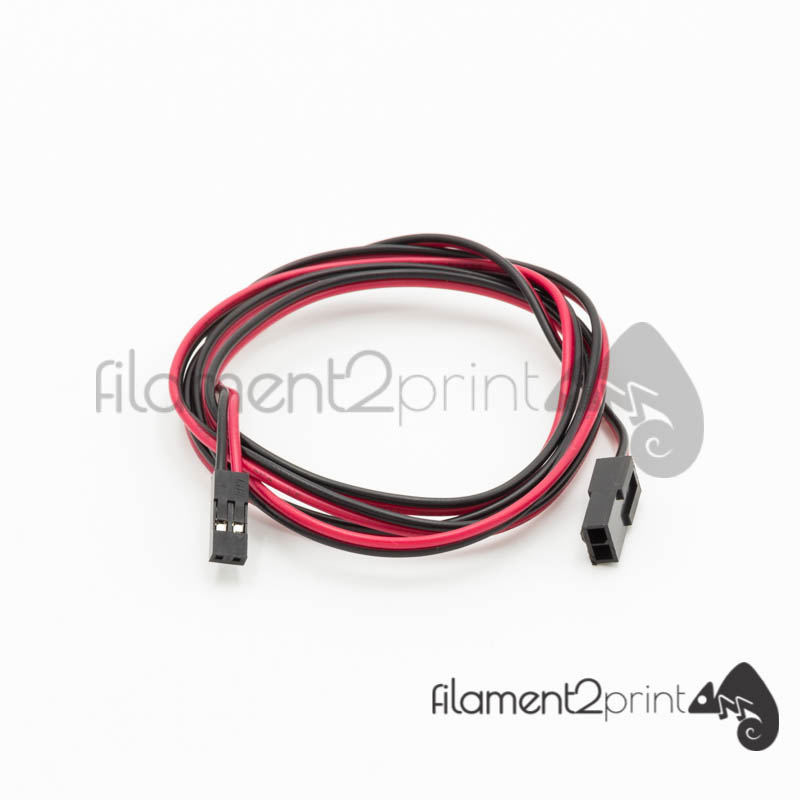 Imagen 2: Wire with Dupont conector
This Thermistor Cartridge is compatible with the Original Heater Block v6 E3D and the latest version of the Original Heater Block v5 E3D. To know if the 3D printer is compatible with the Thermistor Cartridge it is recommended to read the specs section of this product and verify that the measurements are valid for the heater block.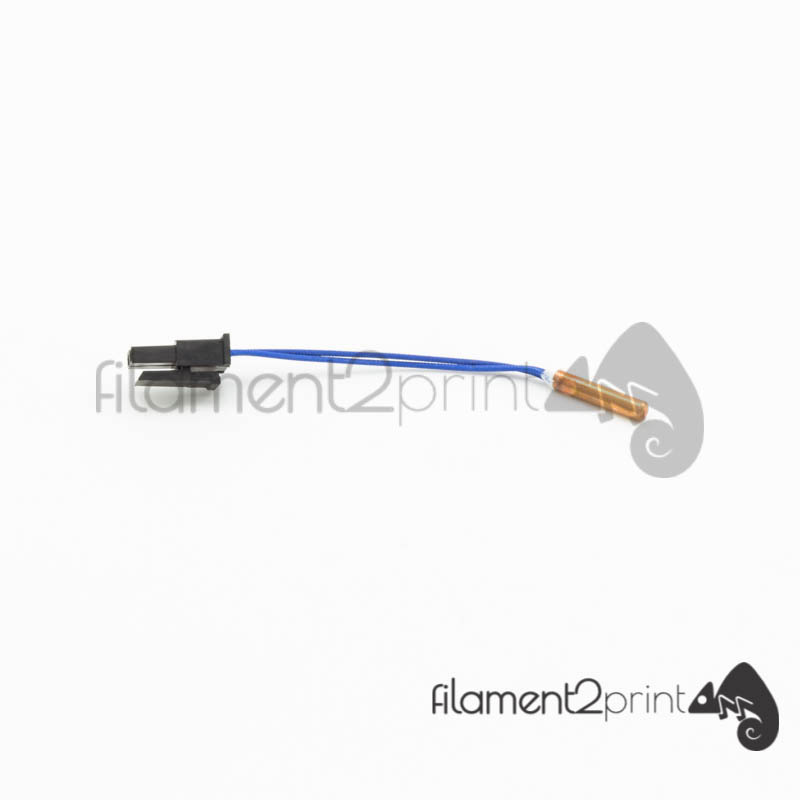 Image 3: E3D Cartridge Thermitor