Flux Europe is a manufacturer specialised in the development of laser cutting and engraving equipment. Its main objective is to offer professional machines that adapt to the needs of private users and small companies, with a great value for money.
Laser cutting and engraving equipment are very useful tools at a professional level, as they allow cutting and engraving on various surfaces, often complementing the use of 3D printers.
Flux Europe's range of laser cutting and engraving equipment includes Beamo (ideal for private individuals), Beambox and Beambox Pro (for more advanced use). In addition to these, Flux Europe offers a new machine, HEXA.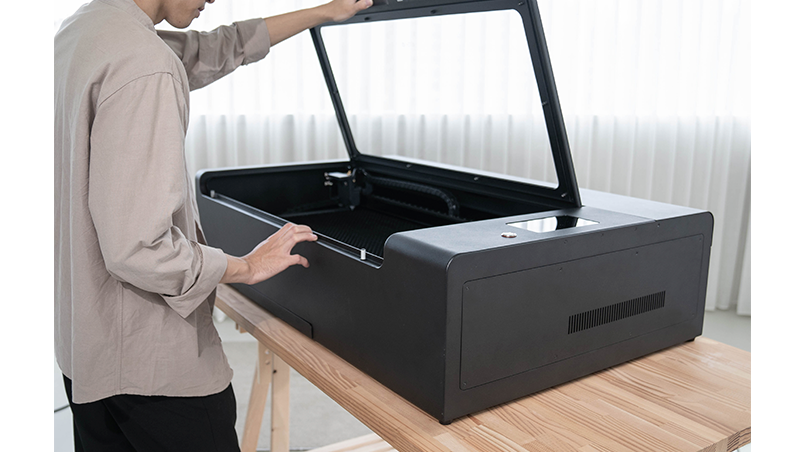 Image 1: HEXA. Source: Flux Europe.
HEXA is a compact professional laser cutting and engraving machine with a large working surface, ideal for users who need a reliable and powerful machine to carry out different applications with professional results.

Image 2: Products manufactured using HEXA. Source: Flux Europe.
Large work surface
HEXA stands out from other Flux Europe machines due to its 730 x 410 x 125 mm working area, which is much larger than the rest of the manufacturer's machines. This large surface area allows the user to engrave a multitude of materials and objects, expanding its capabilities compared to other laser cutting and engraving equipment.
The HEXA's working area is equipped by default with an improved steel honeycomb platform and cone separators, which allow for optimum results in the laser cutting and engraving of various materials.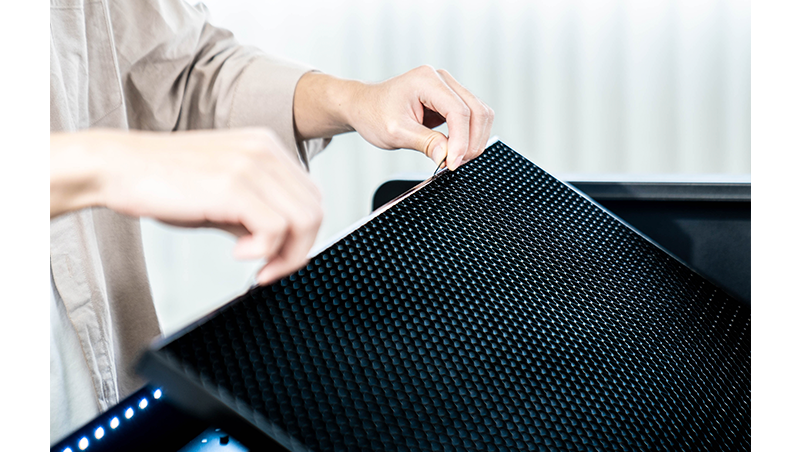 Image 3: Honeycomb platform. Source: Flux Europe.
High power and speed
HEXA features a high-powered 60 W CO2 laser with a 38 mm optical focusing lens. This new laser can cut a wide variety of materials with a thickness of up to 20 mm (depending on the material), as well as reaching a resolution of 1000 DPI, allowing the user to engrave images with a high level of detail.
In addition, the working speed of this machine has been improved. Thanks to the Cortex M4 core chips, HEXA can reach an engraving speed of up to 900 mm/s, allowing the work process to be streamlined and optimised.
Wide variety of materials
HEXA can use a variety of materials for both laser engraving and laser cutting. These include cardboard, wood, leather, leather, fabric, rubber, cement, acrylic, glass, stone, anodised metal, stainless steel and more.

Image 4: Materials compatible with Beambox. Source: Flux Europe.
Below you can see which materials and thicknesses can be laser cut and which are compatible with laser engraving:
Material
Cortado
Engraving
Cardboard
  (< 7 mm)
Wood
  

(< 10 mm)

Bamboo
  

(< 10 mm)

Leather
  

(< 6 mm)

Fabric
  (< 20 mm)
Rubber
  (< 7 mm)
Cement
Acrylic
  

(< 10 mm)

Glass
Stone
Anodised metal
Stainless steel
 (With spray)
Table 1: Materials compatible with Beambox Pro. Source: Flux.
Autofocus
One of the features that makes HEXA stand out from other laser cutting and engraving equipment is its autofocus. For this, HEXA uses a contact level sensor that works on any surface, allowing the machine to vary the distance of the laser by reference to the surface of the material, guaranteeing the optimum focus distance.
Video 1: HEXA Autofocus. Source: Flux Europe.
Powerful software
Flux has developed Beam Studio, a powerful software that allows the user to create without limits. Beam Studio includes features found in professional graphics editing applications, providing an exceptional design experience.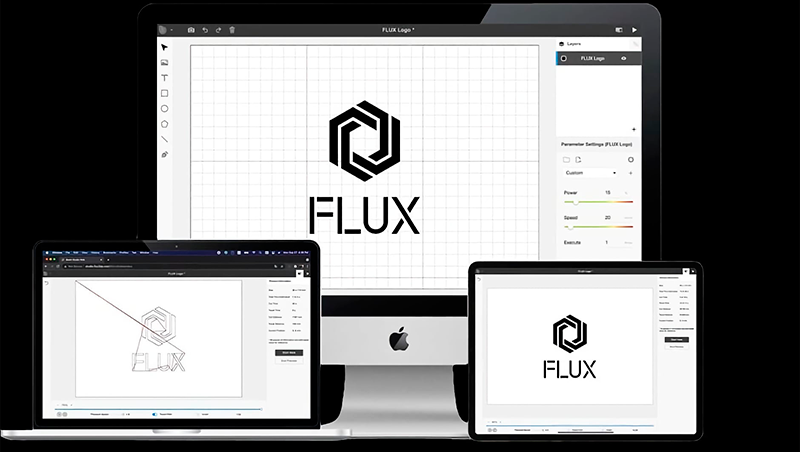 Image 5: Design with Beam Studio. Source: Flux.
With Beam Studio it is possible to edit text and vector files, modify bitmap images, align and define objects, etc. In addition, Beam Studio supports JPG / PNG / SVG / DXF file formats, allowing the use of the user's preferred graphics editor.
Security
Like the other Flux-developed devices such as Beambox or Beambox Pro, HEXA is a safe device.
HEXA has a fully enclosed housing and includes sensors that alert in case of unexpected movement or overheating, as well as a fire alarm. These safety mechanisms allow the user to be fully protected at all times.
Video 2: HEXA safety sensors. Source: Flux Europe.
This professional laser cutting machine, unlike others with similar features, is intuitive to use. HEXA has a touch screen with which the user can control and monitor the work process thanks to its intuitive interface. 
Due to its features, its compatibility with a wide variety of materials and the safety elements it includes, the HEXA is the perfect laser cutting machine for small companies that need a powerful, compact machine with a large working surface that offers professional quality.