To achieve a successful 3D printing, all elements and materials must be in the optimal conditions. One of the most important conditions when printing Filamet ™ is that the filament is completely straight before entering the extruder. Naturally, the Filamet ™ has the same curvature of the coil due to the plastic surrounding the metal. To eliminate that curvature, The Virtual Foundry features FilaWarmer, a device formed by a cylindrical that heats the filament and a temperature controller. As the material passes through the heating cylinder, it loses its curvature, increases flexibility and reduces tensile strength, thus preventing breakage and facilitating printing.
FilaWarmer is designed to be used with filaments of any diameter (1.75 mm or 2.85 mm) and in 3D printers with direct type or bowden extruder. Once the filament passes through the heating cylinder, it reaches the ideal flexibility so that the material is flexible enough not to split (fragile breakage) but without complicating the printing configuration, as is the case with flexible filaments in 3D printers with extruder Bowden type.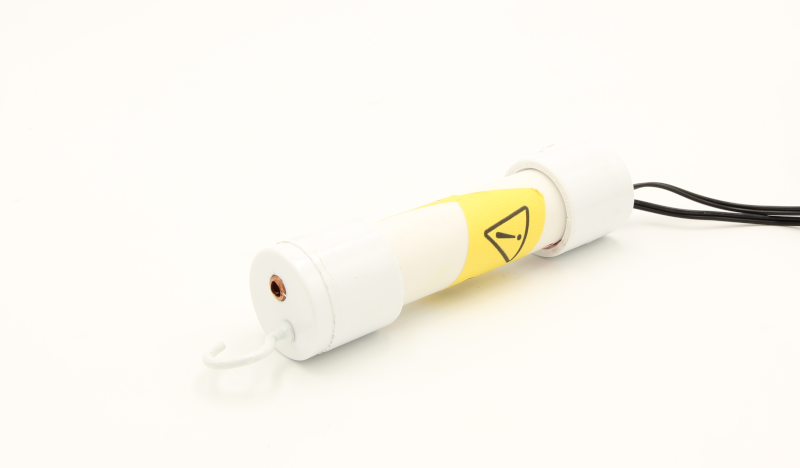 The FilaWarmer is delivered programmed at 60 °C, ideal temperature for Filamet™. In the case of printing parts with Filamet™ tungsten, the use of FilaWarmer is not recommended.
To achieve the best results, it is essential to correctly place the coil and FilaWamer with respect to the 3D printer. The heating cylinder should be placed as close as possible to the filament coil, always vertically, and the outlet hole of the heating cylinder must be aligned with the inlet hole of the extruder. This minimizes friction in the extruder to avoid possible errors during printing and improve the final result of the manufactured part.