LU_Touch®  is a tool for opening and closing doors and windows, and at the same time push buttons and switches, which aims to reduce to a minimum the possibility of contagion due to indirect contacts in our daily activity, preventing hands from acting as a vector of contaminants or germs.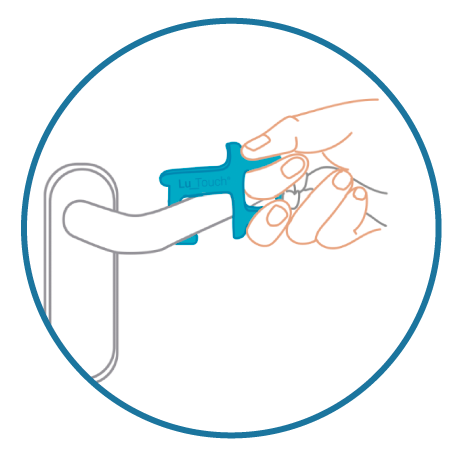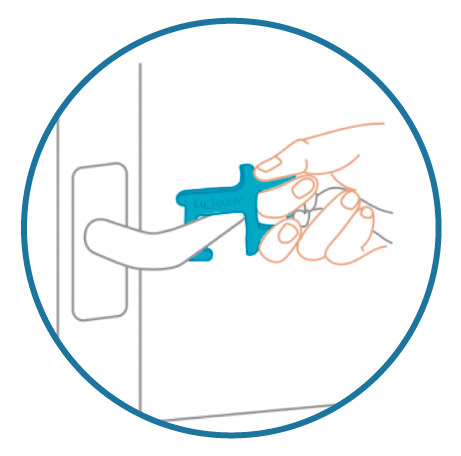 Opening of doors and windows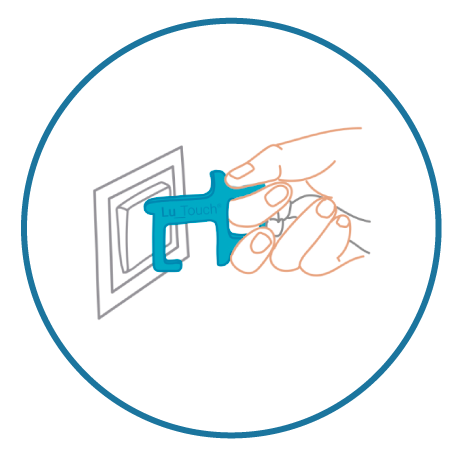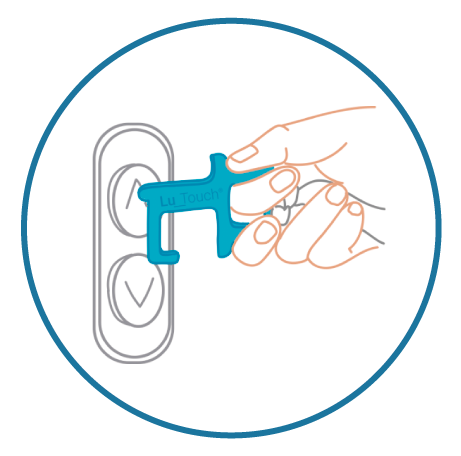 Pushing buttons and switches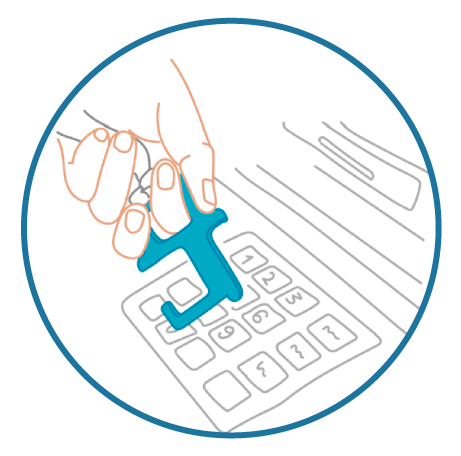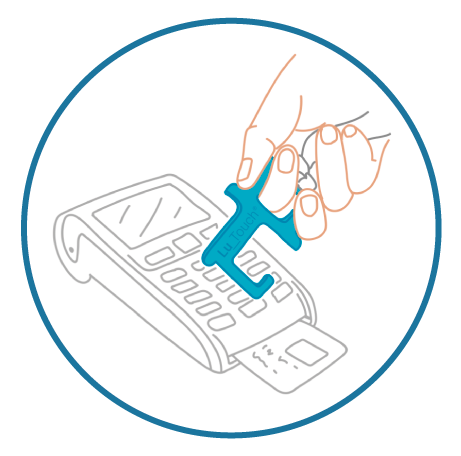 Also in POS and ATMs
LU_Touch®  is ergonomically designed to be used safely and comfortably. It has a hole to be fixed with tape, elastic spiral, etc.
The LU_Touch®  design validated for 3D printing is freely available under Creative Commons license.
LU_Touch®  antibacterial
The antibacterial version of LU_Touch®  is made of an antibacterial material that, thanks to the embedded copper nanoparticles, damages and alters the proteins acting as a protein inactivator through RNA, useful for deactivating viruses such as herpes, HIV-1 and SARS-CoV-2, the agent that causes COVID-19 disease.
Advances in nanotechnology research have shown that the mechanisms of antimicrobial action and viral deactivation of copper are enhanced by the use of copper nanoparticles in thermoplastic matrices.
LU_Touch® +
LU_Touch®+ the ideal complement for opening doors in places of high traffic or for those cases where it is not possible (or not comfortable) to open doors by hand, allowing doors to be opened and closed easily and ergonomically using the elbow or forearm.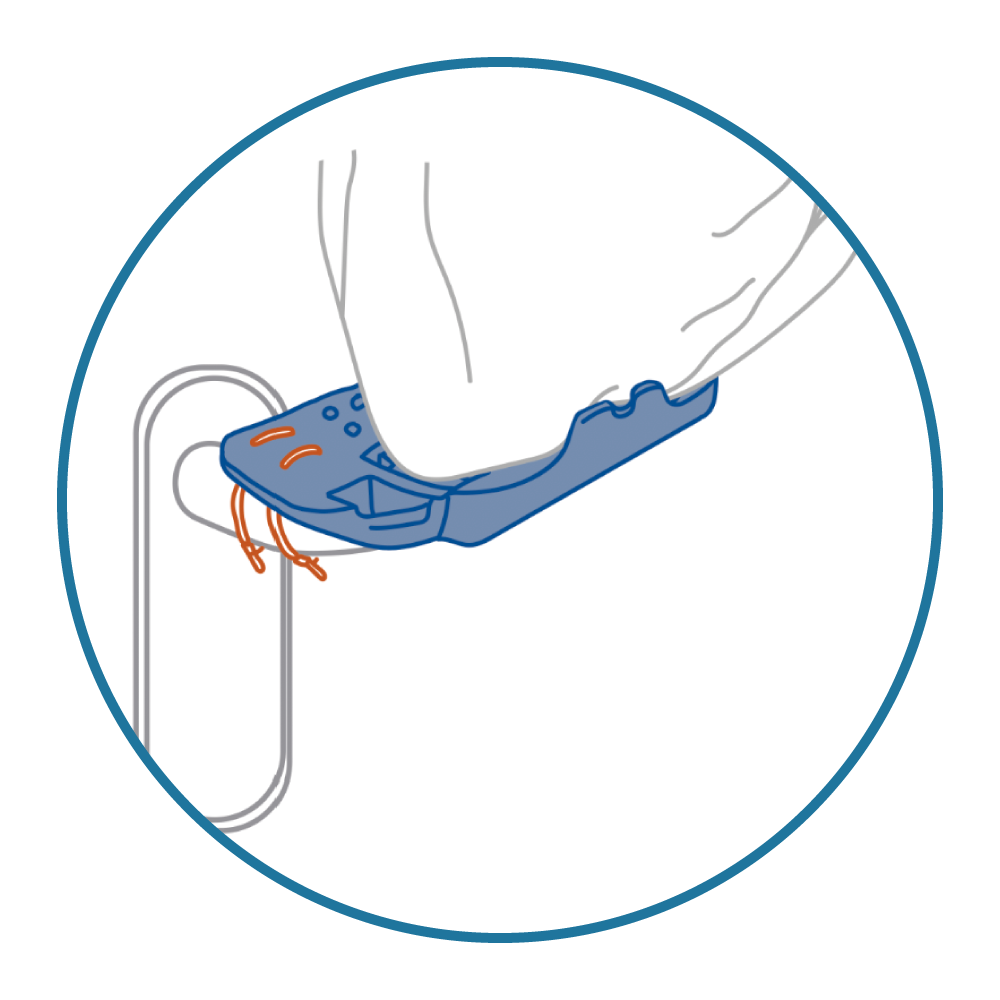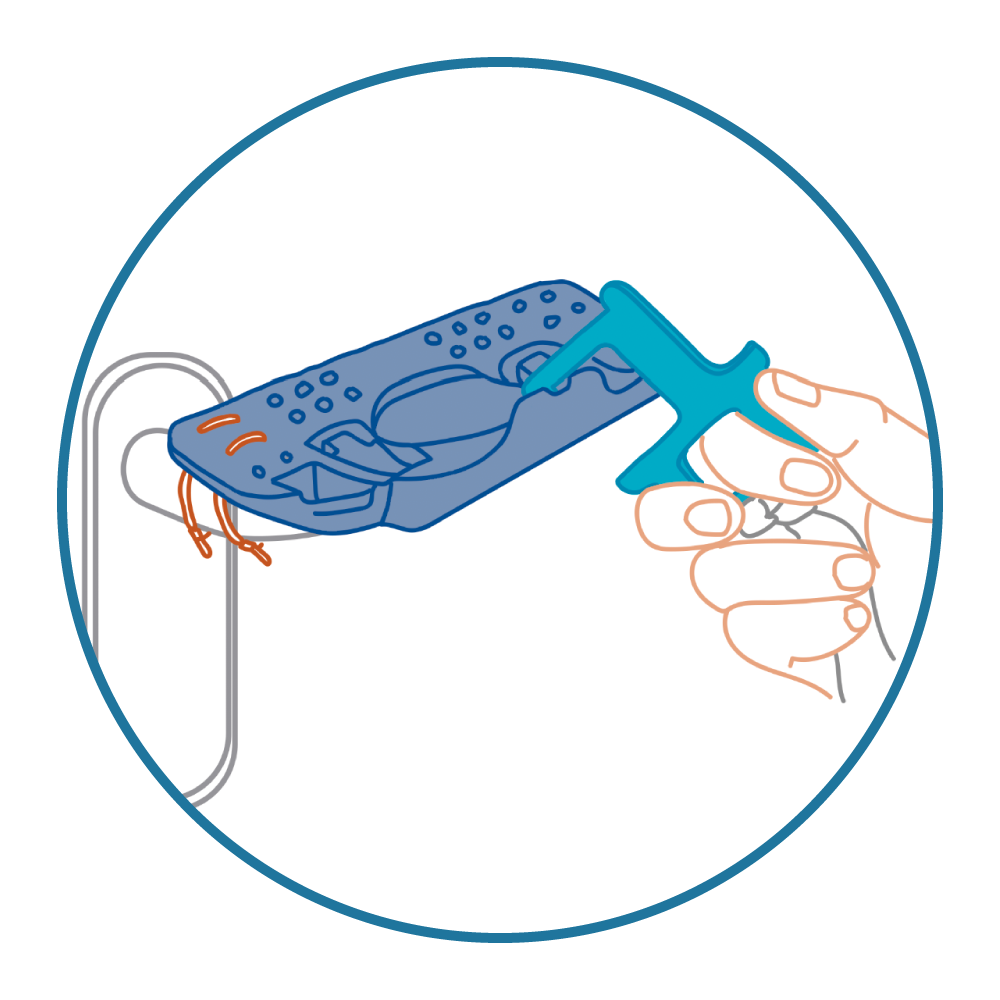 Ergonomic opening of doors with LU_Touch®+ using the elbow or in combination with LU_Touch® .
LU_Touch®+ is designed to become a high-value equipment for all types of buildings and facilities with common spaces or large crowds, helping to prevent infection by indirect contacts by installing a device on those doors with the highest traffic or increased risk.
Prevention of indirect contacts
The pandemic caused by COVID-19 (SARS-CoV-2) has one of its critical points in the high probability of human-to-human transmission. This can occur through direct contact between people or through indirect contact with contaminated or virus-carrying objects or surfaces.
To reduce direct contacts, the authorities in different countries have established different measures of social distancing and confinement, but transmission due to indirect contacts is more complicated to avoid because it fights against the subconscious and daily habits, such as touching one's face with one's hands, opening doors or pressing buttons and switches. Nor is the use of gloves really effective, as the gloves themselves can act as a contaminant vector when they come into contact with various surfaces.
Throughout the day any person makes multiple contacts in common areas, and therefore sources of transmission. Certain groups, such as healthcare personnel, are especially exposed to indirect contacts, as they are constantly pressing switches or buttons in lifts, opening doors, etc., and may perform up to 480 iterations throughout the day. The option of changing gloves every time one of these contacts is made would be unfeasible, and would also entail an unbearable expenditure of resources.
Another group that is especially exposed are the delivery men and women of transport companies, who can make over 150 deliveries a day, opening doors for various recipients, going up in elevators, pressing bells or switches, etc. These workers could carry out some 930 iterations of indirect contact per day, and could become a great vector or transmitter of the virus.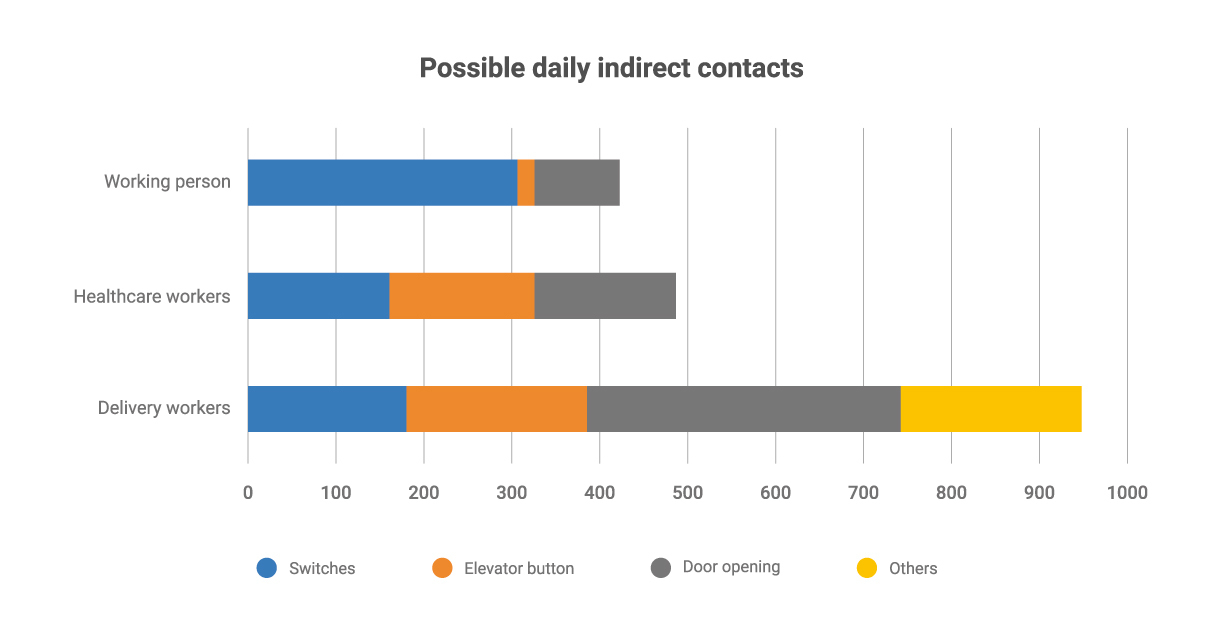 Therefore, LU_Touch®  is a useful device to reduce and prevent most of this type of indirect contact, preventing our hands from acting as a contaminating vector.