Slice Engineering, a US manufacturer renowned for producing high quality hotends with excellent thermal performance, now offers a nozzle to match its hotends.
This is a nozzle made from vanadium alloyed high speed steel, which has been hardened and tempered to provide a minimum hardness of 65 Rockwell C (Vickers HV 910) throughout the substrate and not just on the surface.
This gives excellent abrasion resistance, superior to that of hardened steel nozzles, at any working temperature.
In addition, Slice Engineering's Vanadium Nozzle incorporates a wear resistant and plastic repellent coating. This coating will keep the nozzle clean of molten plastic droplets that can dislodge and damage the finish of printed parts.
They have an M6 x 1 thread and an overall length of 12.5mm, making them fully compatible, in addition to Slice Engineering hotends (Hotend Slice Mosquito and Hotend Slice Copperhead), with E3D's V6 system components and most RepRap type components.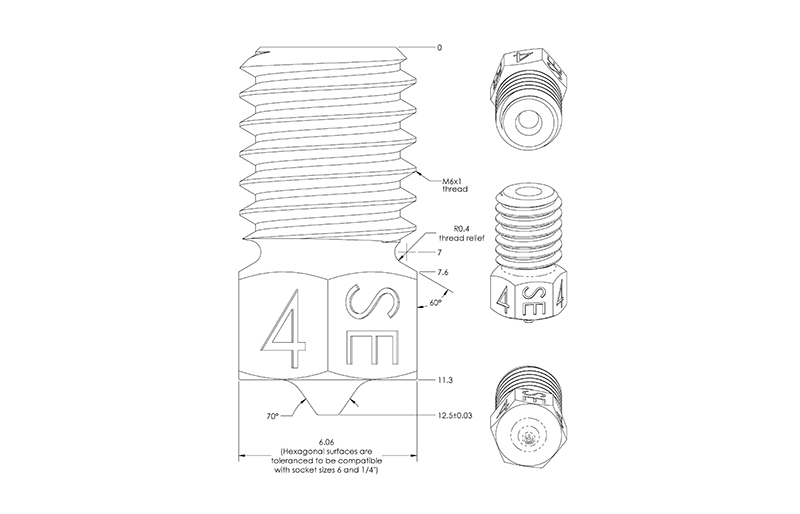 Image 1: Dimensions Vanadium Nozzle. Fountain: Sliceengineering.com
Another great advantage is that the diameter of the nozzle is engraved in large letters on 3 of the 6 side faces, which makes identification quick and easy.
They are available in diameters of 0.2, 0.3, 0.4, 0.5, 0.6 and 0.8 mm.

Image 2: Vanadium Nozzles by Slice Engineering. Source: Sliceengineering.com
Slice Engineering's Vanadium Nozzles are the ideal complement, not only for Slice Engineering hotends, but for anyone who wants to have a nozzle that guarantees maximum quality and durability at any temperature.