It's a small pliers bi-material but at the same time comfortable and practical to use regularly facilitating the daily tasks related to 3D printing (Both in FDM and SLA), making clean cuts.
These filament cutting pliers are an indispensable tool in day-to-day 3D printing. They have been specifically designed to cut plastic filament with an acute angle (pointed) as it's essential to get properly introduce the filament by the guidance system of the extrusion part of the 3D printer.
In order to make the correct cut of the filament, it must always be oriented at 45º so that the end is pointed and therefore advance without jamming inside the extruder when loading the filament.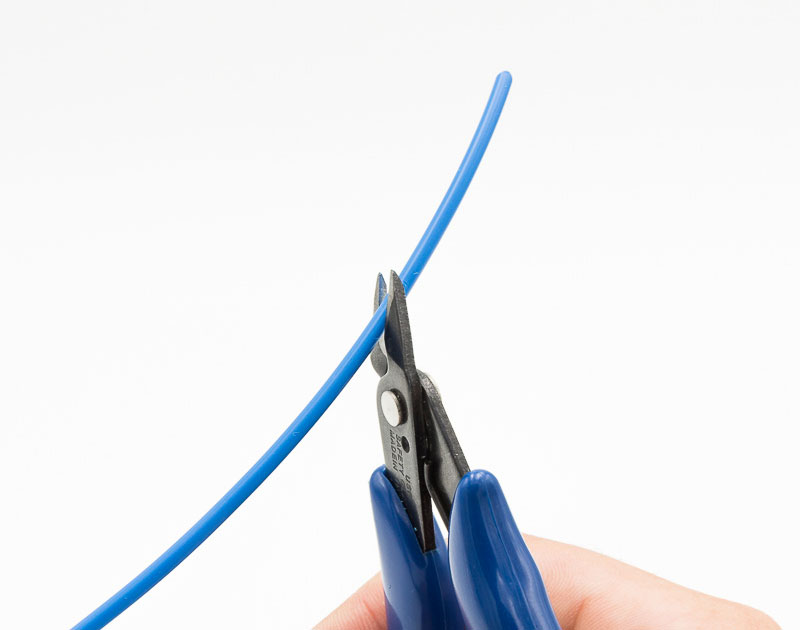 Image 1: Cut the filament at 45º
They can also be used to cut the supports generated in pieces made in SLA technology with Form 2 Formlabs. The removal of supports in SLA is vital for the correct finishing of the pieces, which is why it's essential to have precise pliers and to make clean cuts.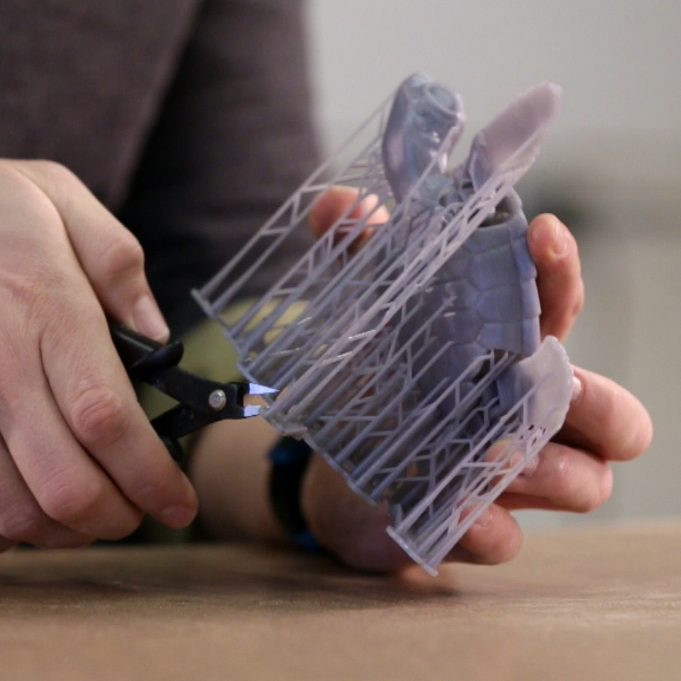 Image 2: Remove from supports