In the world of 3D printing it is common to need some post-processing tool to achieve the desired finish in the pieces. One of these tools is the tip cutter.
This case has 14 different blades made of high carbon steel (SK-5), well sharpened and resistant. Thanks to these properties and the great variety of shapes, it is possible to reach any area of a piece with precision to cut or retouch any protrusion.
In addition to all this, this tip cutter case has two different handles. Both have a removable head and anti-slip handle, very important coating to avoid accidents. One of the handles is robust and offers an ideal ergonomics for making strong cuts. The other handle is longer and slender, a shape that helps the user to perform a delicate and precise post-processing.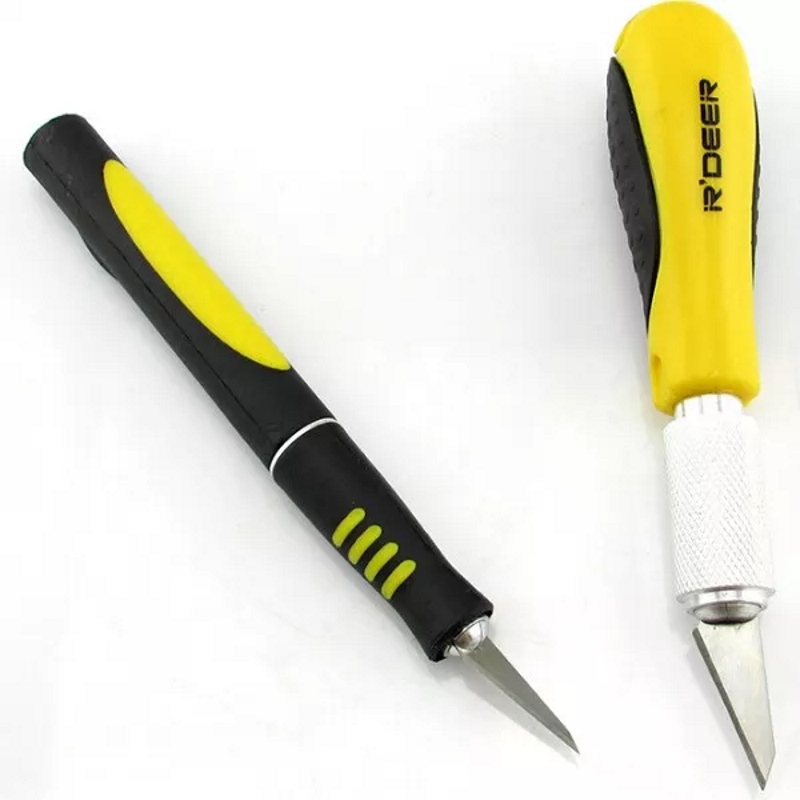 Image 1: Types of handles
In addition, a kit with 80 spare parts of 8 different blade shapes (8x10 units) can be purchased separately. This kit is highly recommended so that a user is always ready to post-process a piece, without having to constantly think that by a bad manipulation of the cutter break a blade and do not have the spare part.
Image 2: Tips kit