The laser cutting and engraving equipment are very useful and complement the work that can be carried out by a 3D printer. With laser cutting and engraving equipment, the user can cut and engrave a large number of materials, obtaining professional-level results.
The laser cutting machines used in industrial sectors are expensive, use complex software and are usually very large. All of this makes it very difficult for users who are not specialised in this type of machinery to use them.
Beamo is a laser cutting and engraving machine suitable for inexperienced users, as it is very easy to use. This alternative to industrial machines allows the user to carry out a wide variety of jobs and work with different materials to obtain professional finishes.
Video 1: Beamo. Source: Flux Beamo.
Beamo is a compact and portable laser cutting and engraving machine, measuring 615 x 445 x 165 mm. This makes it easy to use in small offices, schools and even at home.

Image 1: Beamo measurements. Source: Beamo.
This machine has features normally found in industrial sized laser cutters, providing the user with a high quality, multi-purpose tool.
Cutting power: Beamo is equipped with a 30W CO2 laser that allows you to cut and engrave different materials with ease, leaving clean and precise edges.
Autofocus: Calibrating laser cutting and engraving equipment is not always easy. That's why Beamo has autofocus, which adjusts the focus according to the thickness of the material.
Detailed engraving: beamo enables detailed patterns, complex text and detailed images to be engraved for various applications.
High resolution: With a thickness of less than a human hair, the Beamo laser engraves layers as thin as 0.05 mm. Its high resolution of 1,000 DPI enables it to engrave sharp images and produce high-quality finished cuts.
Real-time view: Beamo has an integrated internal camera that allows you to preview the work area and the cutting or engraving process in real time from your laptop or mobile phone.
Beamcam and Smart trace: This laser cutting and engraving device has two options that make it extremely easy to use with complex images. Firstly, Beamcam offers the possibility of taking a photo, uploading it via mobile phone, aligning the design and letting Beamo do the work. On the other hand, if the user prefers to work by hand, sketches can be easily transformed into digital files using Smart trace.
Wide variety of materials
Beamo can use a variety of materials for both laser engraving and laser cutting.
Beamo allows laser engraving on wood, acrylic, cardboard, leather, fabric, anodised metal, stainless steel or glass. Engraving on stainless steel requires the use of spray paint on the surface or the use of diode lasers.

Image 2: Beamo-compatible materials. Source: Flux.
Regarding laser cutting, the following table shows a comparison between the different Flux Europe machines and their capacities:
Power
30 W
40 W
50 W
60 W
Max. speed
300 mm/s

300 mm/s

300 mm/s

900 mm/s
Cutting
laser






Wood
< 3 mm
< 5 mm
< 8 mm
< 10 mm
Acrylic
< 3 mm
< 5 mm
< 8 mm
< 10 mm
Cardboard
< 2 mm
< 3 mm
< 4.5 mm
< 7 mm
Leather
< 1 mm
< 2.5 mm
< 4 mm
< 6 mm
Fabric
< 9 mm
< 15 mm
< 18 mm
< 20 mm
Metal
anodised
-
-
-
-
Steel
stainless
-
-
-
-
Transparent glass
transparent
-
-
-
-
Table 1: Comparison of laser cutting with Flux Europe equipment. Source: Flux.
Powerful software
Beam features Beam Studio, a powerful software that allows the user to create without limits. Beam Studio includes features found in professional graphics editing applications, providing an exceptional design experience.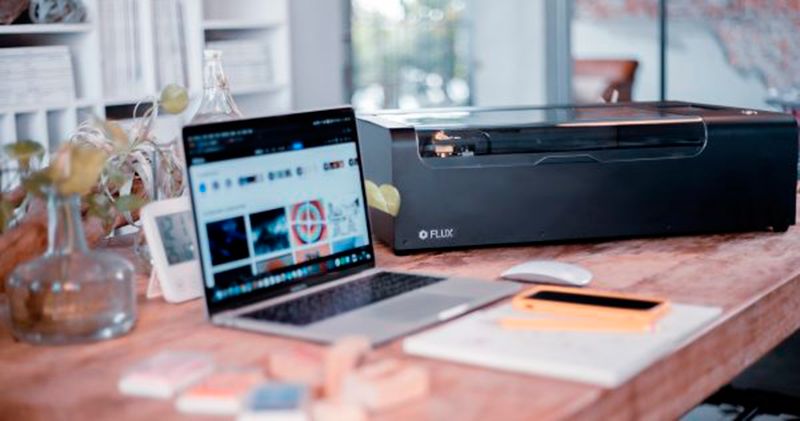 Image 3: Beam Studio software. Source: Beamo.
With Beam Studio it is possible to edit text and vector files, modify bitmap images, align and define objects, etc. In addition, Beam Studio supports JPG / PNG / SVG / DXF file formats, allowing the use of the user's preferred graphics editor.
Security
Beamo is, above all, a safe device. Beamo has an air system that channels air through the laser head directly onto the material, preventing it from burning.
In addition, while most laser cutters on the market require external cooling, Beamo has a closed-loop water cooling system that makes it a truly all-rounder, keeping each and every part at the right temperature.
Another point to consider is the ventilation system. In this case, the system takes clean air and circulates it through the machine. Beamo is equipped with a powerful but quiet 200 CFM (340 CMH) fan and a 120 mm diameter tube to extract the smoke through a window or ventilation pipe. In this way, the user remains safe from potentially harmful fumes.
Finally, Beamo has a fully enclosed housing with a safety sensor door. Lifting the door during a task activates a safety sensor that automatically pauses the Beamo. These safety mechanisms allow the user to be fully protected at all times and comply with safety regulations even in educational establishments.
The use of equipment such as Beamo in educational centres helps children and teenagers to understand and assimilate complex concepts through practice and entertainment. This is why it helps to reinforce STEAM (Science, Technology, Engineering, Art and Mathematics) skills through a hands-on learning experience, improving problem-solving skills and fostering creativity.
Due to its features, its compatibility with a wide variety of materials and the safety elements it includes, Beamo is the perfect laser cutting equipment for offices, small design or architecture studios, artists or educational centres.