The Prusa i3 MK3S+ is an open source cast filament deposition (FDM or FFF) 3D manufacturing printer created and designed by Prusa3D. It is also one of the most used 3D printers in the world. The Prusa i3 MK3S+ is the latest version of this family of renowned 3D printers.
Prusa is a Czech company dedicated to the manufacture of 3D printers and other products for 3D printing, as well as creators of its own software and hardware. Founded in 2012 by Josef Prusa, it is one of the most relevant companies in the 3D printing industry, sending thousands of printers every month around the world.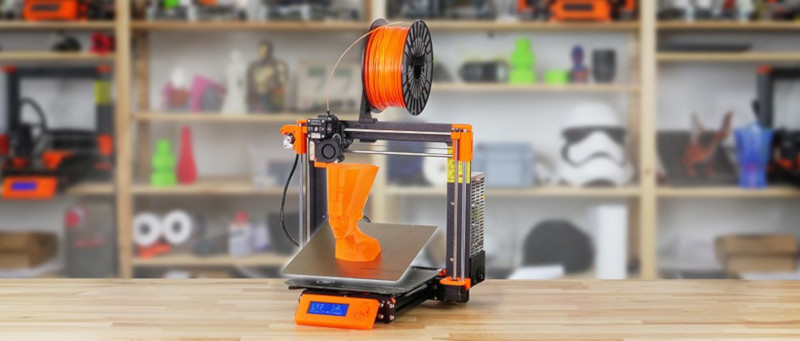 Image 1: 3D printer FDM Prusa i3 MK3S+.
Prusa 3D printers are distinguished by their continuous innovation, always seeking to obtain the highest possible performance, with continuous updates, with prices accessible to any type of user and with rigorous quality control.
While there are other 3D printers just as inexpensive as the i3 MK3S+, they offer a more basic printing experience. In contrast, the Prusa i3 MK3S+ is a printer with a very affordable price, but with professional capabilities. It is a perfect 3D printer for users who are starting out in the world of 3D printing, for its ease of use and its low cost, and for professionals, due to its great potential and results. It is excellent as a primary printer, but as an auxiliary printer it is very powerful when it comes to, for example, creating a 3D printer farm.
Designed to make the whole 3D printing process easier
Some 3D impressions may take hours (and sometimes days) to succeed, and suffering some kind of unforeseen event in that time can result in a total waste of time and resources. Prusa is well aware of this, which is why he has configured the i3 MK3S+ so that, if printing is interrupted, the 3D printer will restart at the exact coordinates that before the interruption. It is also able to recognize if any of the steps have been skipped or if there are any layer changes, and correct them automatically. If it detects that something is obstructing its passage at some point, it immediately makes a self-homing, interrupting the impression to avoid damage.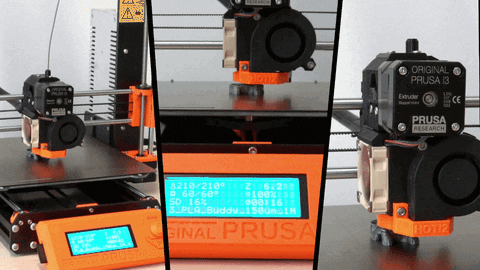 Image 2: Prusa i3 MK3S+ restarts printing at the same coordinates after any problems
It has an XYZ print volume of 25 x 21 x 21 cm and a high resolution when printing, being able to obtain layers from 0.05 to 0.35 mm. In addition, it is a very little noisy 3D printer, which has two modes: silent and normal (which is characterized by being able to print at a speed greater than 200 mm/s).
Another novelty is the automatic loading of filaments. Normally, inserting the filament into the extruder can be problematic, so Prusa has incorporated in this 3D printer a sensor capable of detecting any type of filament, regardless of its optical properties, even translucent filament. In the event of a run-up to the filament, the 3D printer stops and warns to place a new coil. And not only that, in case the filament gets stuck, the Prusa i3 MK3S+ detects it and recommends a head cleaning in order to continue printing.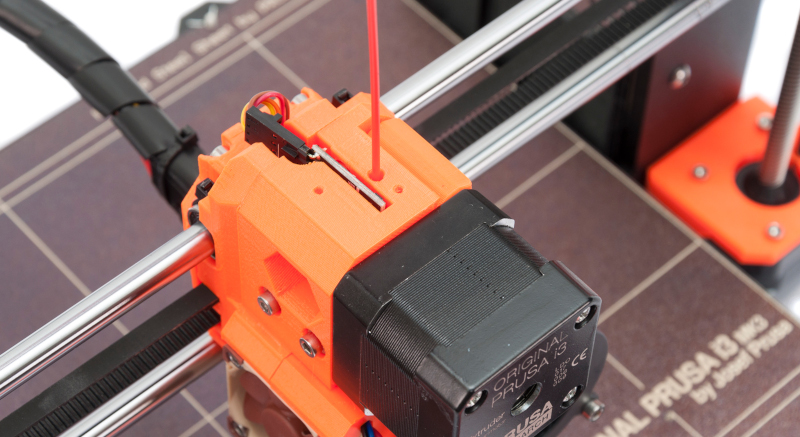 Image 3: Filament sensor
One of the negative points of the Prusa i3 MK3 was the rigidity of the frame. However, this problem is already solved on the i3 MK3S+, using 3030 aluminum profiles.
One of the main goals of Prusa with the new i3 MK3S+ was to achieve an easy-to-assemble and versatile 3D printer. The magnetic hot bed supports a steel base and PEI surface, which facilitates adhesion between the bed and the printed part preventing it from peeling off, offering two possibilities: smooth PEI (optional) and textured PEI (included by default).
With regard to connectivity, the i3 MK3S+ can be connected via USB and SD card by default having also the wireless connectivity option.
SuperPINDA probe
One of the upgrades of the Prusa i3 MK3S+ version is the SuperPINDA probe. This 3D printer is equipped with a high-quality sensor for a fully automatic levelling process of the print bed by means of a mesh.
Before each print, the Prusa i3 MK3S+ probes the bed in several places and creates a virtual height map of the print area. Thanks to this process, optimal printing of the first layer is ensured.
This update is of great importance, as the print quality of the first layer directly affects the final result of the 3D printed part.
Improved extruder
The extruder of the Prusa i3 MK3S+ has Bondtech gears, which drive the filament on both sides. This improves the thrust (especially with flexible filaments) and makes the 3D printer more reliable. In case it is necessary to change the head of the PTEE tube, it has been designed to make it easier to access.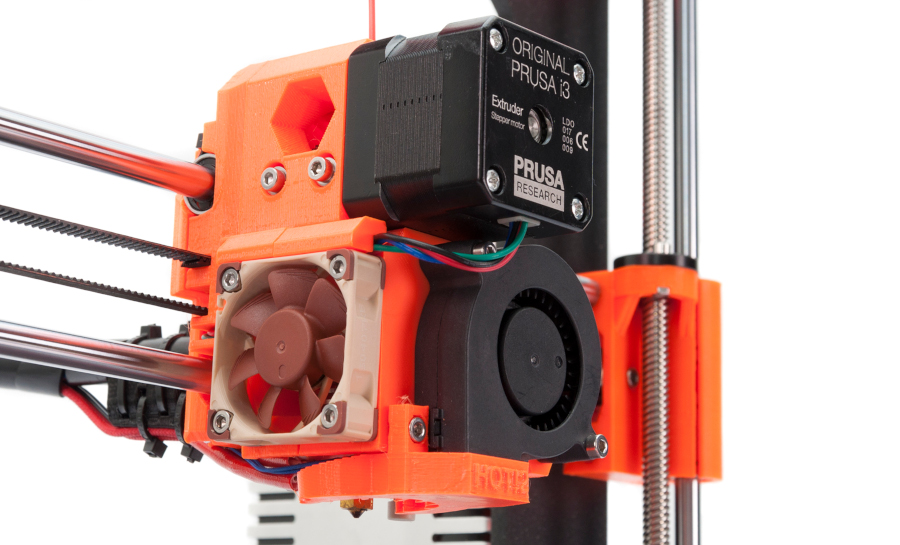 Image 4: Prusa i3 MK3S+ Extruder.
In addition, the X axis is more attached to the Prusa frame, which brings the center of gravity closer to the frame itself and makes the 3D printer more stable, reducing resonance and improving print quality.
The Prusa i3 MK3S+ includes an all-metal E3D V6 nozzle, which stands out for its high-temperature performance. In addition, it has a custom heatbreak, developed jointly between E3D and Prusa Research which, despite its small size, is very productive. It has a new improved version of the Multi-material 2.0 kit, exclusive complement that, with a single nozzle, can print up to five different colors creating combinations of all kinds.
To increase the reliability of this 3D printer, Prusa has added to the cooling fans some sensors that, in case the extruder fan locks, the printing stops to avoid possible jams in the extruder.
Updates and customizations
The Prusa i3 MK3S+ is the improved version of the initial Prusa i3 MK3 based on user feedback and suggestions. This version includes certain improvements, such as the aforementioned SuperPINDA probe.
Another improvement of the Prusa i3 MK3S+ over its predecessors is a new set of metal clips for the MISUMI bearings on the Y-axis. The belt tensioning mechanism on the X-axis has also been modified and the plastic parts at the end of the belt have been reinforced. In addition, the filament path in the extruder has been modified to achieve better traction of the flexible filaments.
It also includes all the upgrades previously made on the MK3 such as genuine Gates belts, Bondtech gears, EINSY RAMBo board, IR filament sensor and many more.
One of the biggest advantages of Prusa 3D printers is their high upgradeability. The user who buys a Prusa does not need to buy a new 3D printer to have the latest improvements, only by updating theirs will be able to enjoy the latest adjustments, assuming a great savings.
From its inception, Prusa3D focused on the idea that all its products were open source, based on community conception and knowledge sharing. That's why all your 3D printers, their source code, printed parts, drawings and circuit designs are available to anyone interested through GitHub.
In addition, being an open source printer means that all your parts can be replicated by printing them from any 3D printer, allowing any user to modify, customize and adapt the 3D printer to their needs.
Prusa Slicer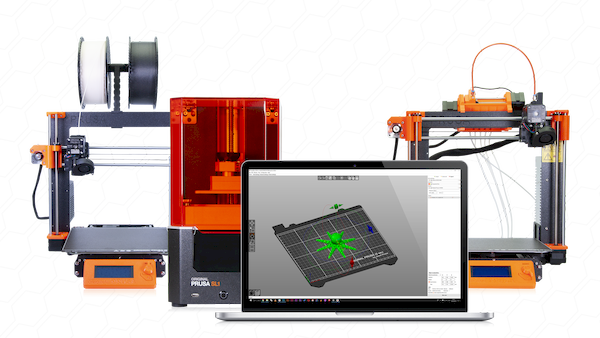 Image 5: Prusa Slic3r Software
Although it is a 3D printer compatible with most printing programs, such as Cura or Simplify, Prusa3D features Prusa Slicer, a specific software tailor-made for its 3D printers, which has a simple, intuitive and easy-to-use design, while still being a very powerful software that offers a wide variety of customizations and default settings. In addition, it has also created PrusaControl, aimed at users who are starting out in the world of 3D printing.
Available in kit or assembled
Two possibilities are offered when purchasing the Prusa i3 MK3S+: assembled or in kit.
The first option assumes that the 3D printer is already assembled, calibrated and tested, with complete warranty. Purchasing the already assembled 3D printer saves assembly time, the certainty that it is well calibrated, and the ability to start printing as soon as you receive it. It also includes professional support for any specific questions.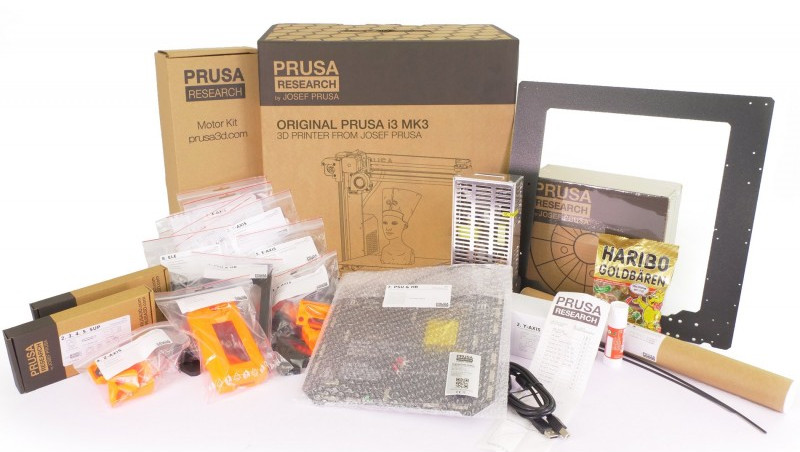 Image 6: Contents of the Prusa i3 MK3S+ kit
The other option is to get the Prusa i3 MK3S+ Kit, which includes all the parts needed to assemble the 3D printer. It's a process that can take a couple of hours or more, especially those who are starting out in the world of 3D printing. However, it turns out to be a very enriching experience, as it helps to know each component, how it is installed, and how the 3D printer works, serving as the basis for solving possible future problems. Prusa3D includes very detailed instructions, with the parts well differentiated from each other and with the cables prepared and cut to measure to facilitate the assembly process. It also contains a manual on 3D printing for those users who are starting out. In addition, it has a large community willing to help any user in distress.
All these features make it a 3D printer with high reliability, great performance and excellent value for money.