FormLabs Engineering Resins are a set of resins developed to solve the most complex engineering challenges thanks to the wide variety of functional materials. In addition, these materials help reduce costs and make prototypes and quality final parts in a very fast way.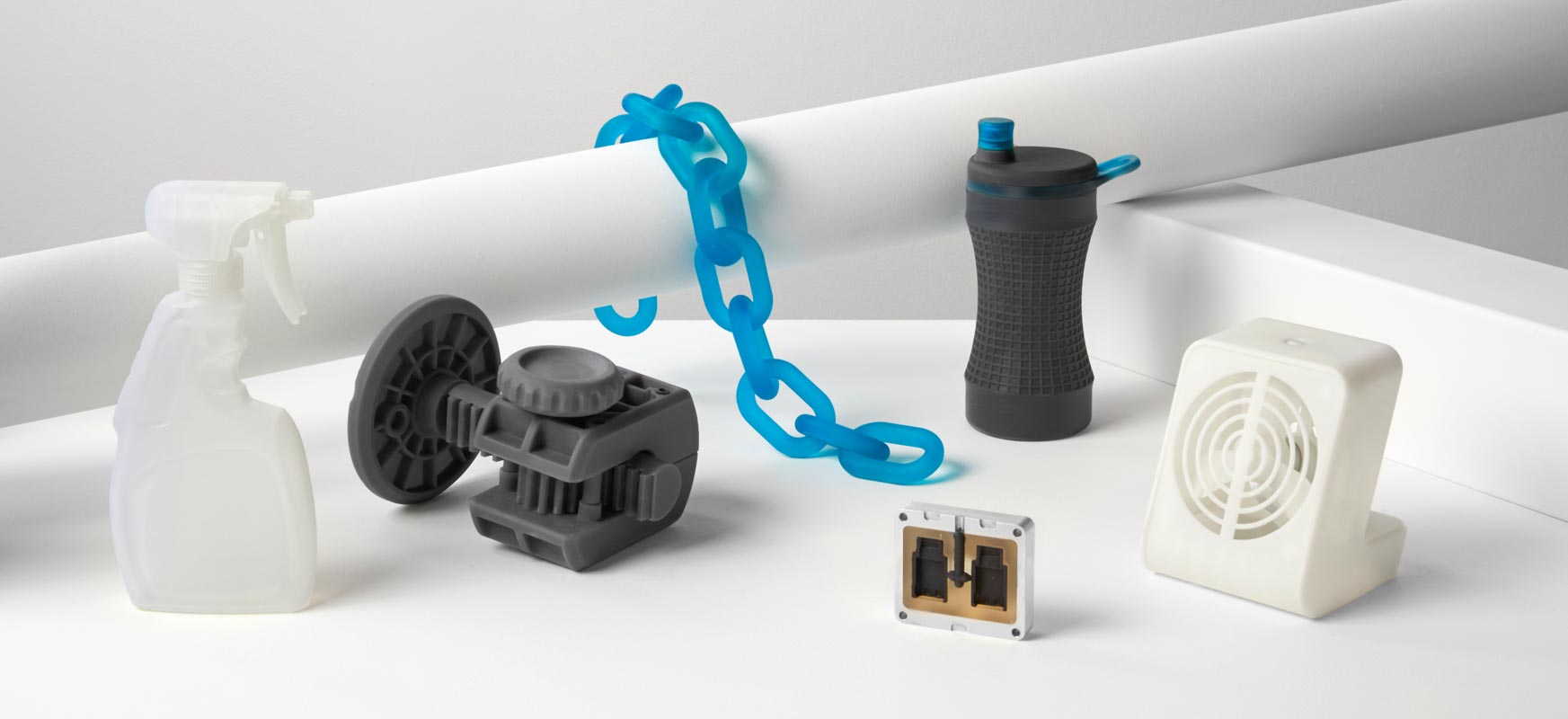 Image 1: Engineering Resins FormLabs. Source: FormLabs
The Engineering Resins offered by FormLabs for their Form 2, Form 3 and Form 3L are:
Grey Pro Resin (Versatile prototypes)
Rigid Resin (Rigidity and precision)
Durable Resin (Low friction and wear)
Tough Resin (Resistant prototypes)
Tough 1500 (Functional prototypes)

Flexible Resin (Ergonomic pieces)
Elastic Resin (Soft pieces)
High Temp Resin (Heat resistance)
Video 1: Engineering Resins. Source: FormLabs
Grey Pro Resin
Resin Gray Pro is ideal for versatile prototypes, maintaining good mechanical properties, but without compromising precision and surface finish. It should be noted the moderate elongation and low deformation it offers, being an ideal material for modeling, prototypes of injection molded products, masters of molds for plastics or silicones and templates and accessories for manufacturing.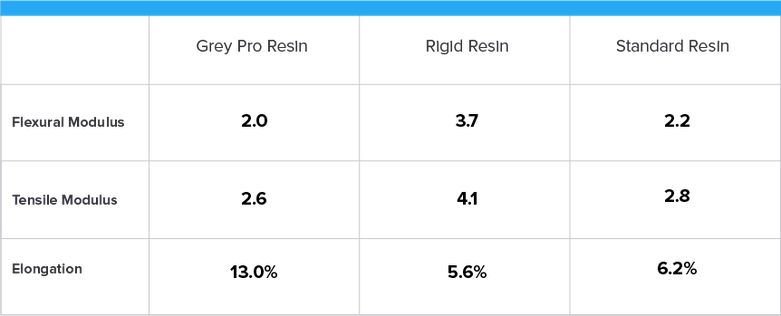 Image 2: Resina Grey Pro data. Source: FormLabs
In particular, Resin Gray Pro is the most recommended resin for the manufacture of functional prototypes that will be used repetitively.
Requires Resin Tank LT.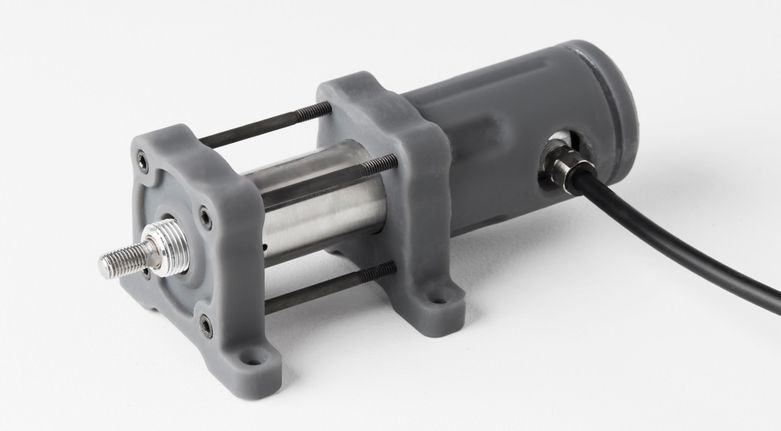 Image 3:  FormLabs Grey Pro Resin. Source: FormLabs
Resina Rígida (Rigid Resin)
The Rigid Resin is a resin highly reinforced with glass, giving it a high rigidity and a completely smooth or polished finish. Thanks to the resistance of the glass this material is the one that has a higher impact resistance module of the range of Engineering Resins. It's also resistant to temporary deformation and allows to print thin-walled parts, but at the same time resistant.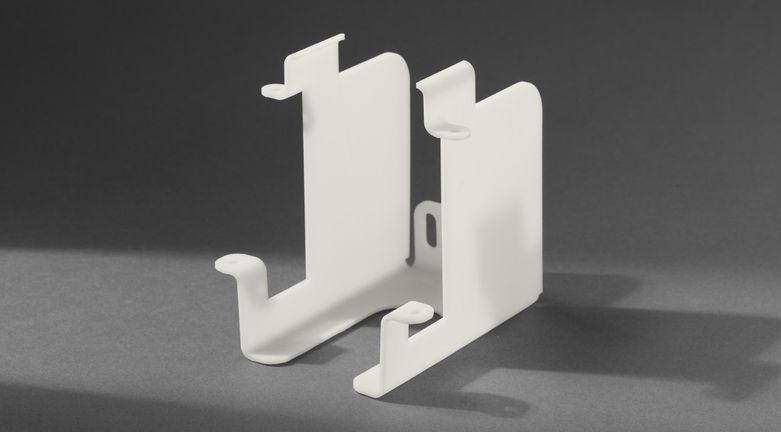 Image 4: Part of thin and resistant walls. Source: FormLabs
The Rigid Resin is ideal for printing turbines or fan blades, templates, accessories or tools, air passage collectors and housings to house electrical elements.
Requires Resin Tank LT.
Image 5: Fan created with Rigid Resin FormLabs. Source: FormLabs
Durable Resin
Durable Resin is the ideal material for applications that require minimal friction between surfaces.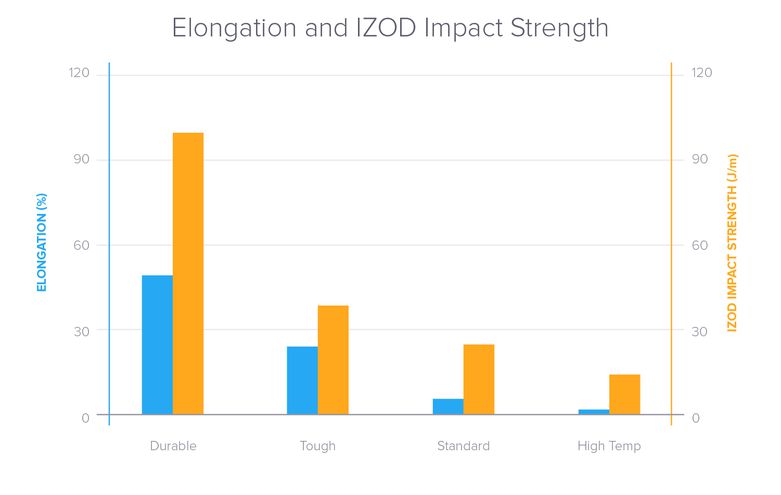 Image 5: Elongation and Impact Resistance IZOD. Source: FormLabs.
Its large elongation, its high impact resistance (the largest of all engineering materials) and a really striking, smooth and shiny finish, allows parts to be made for a wide variety of applications such as consumables, bushings and bearings, parts with adjustments under pressure or flexible elements.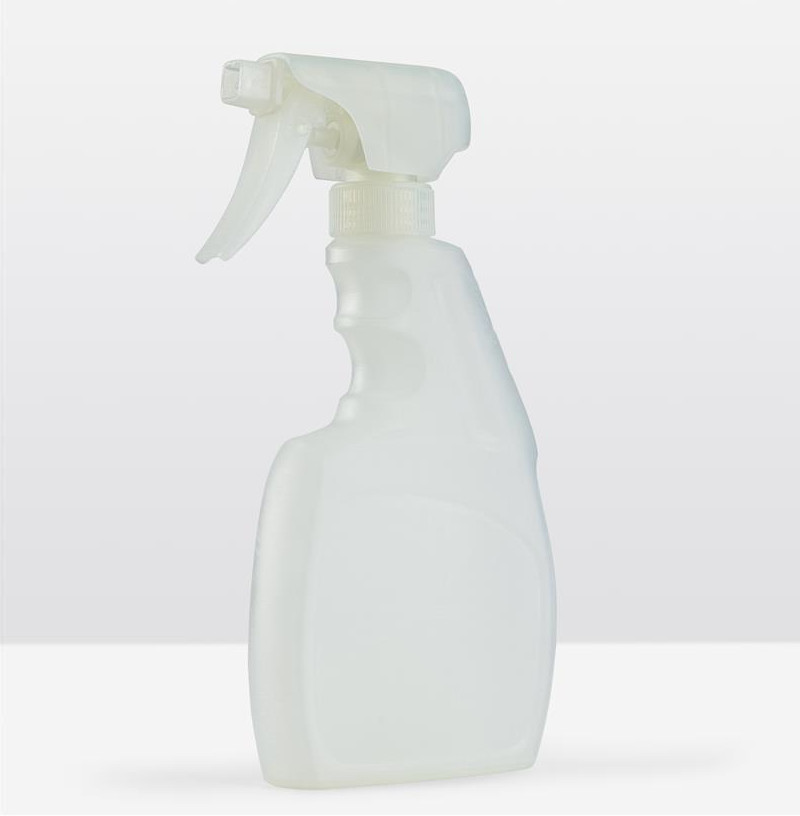 Image 6: Bottle made with Durable Resin. Source: FormLabs
Tough Resin
The high-strength resin called Tough Resin is perfect for creating resistant parts. This resin offers a balance between resistance and compliance. Thanks to the high resistance to stresses and deformations during short time intervals, this material is ideal for parts that need to return to their original shape after applying a high voltage on them.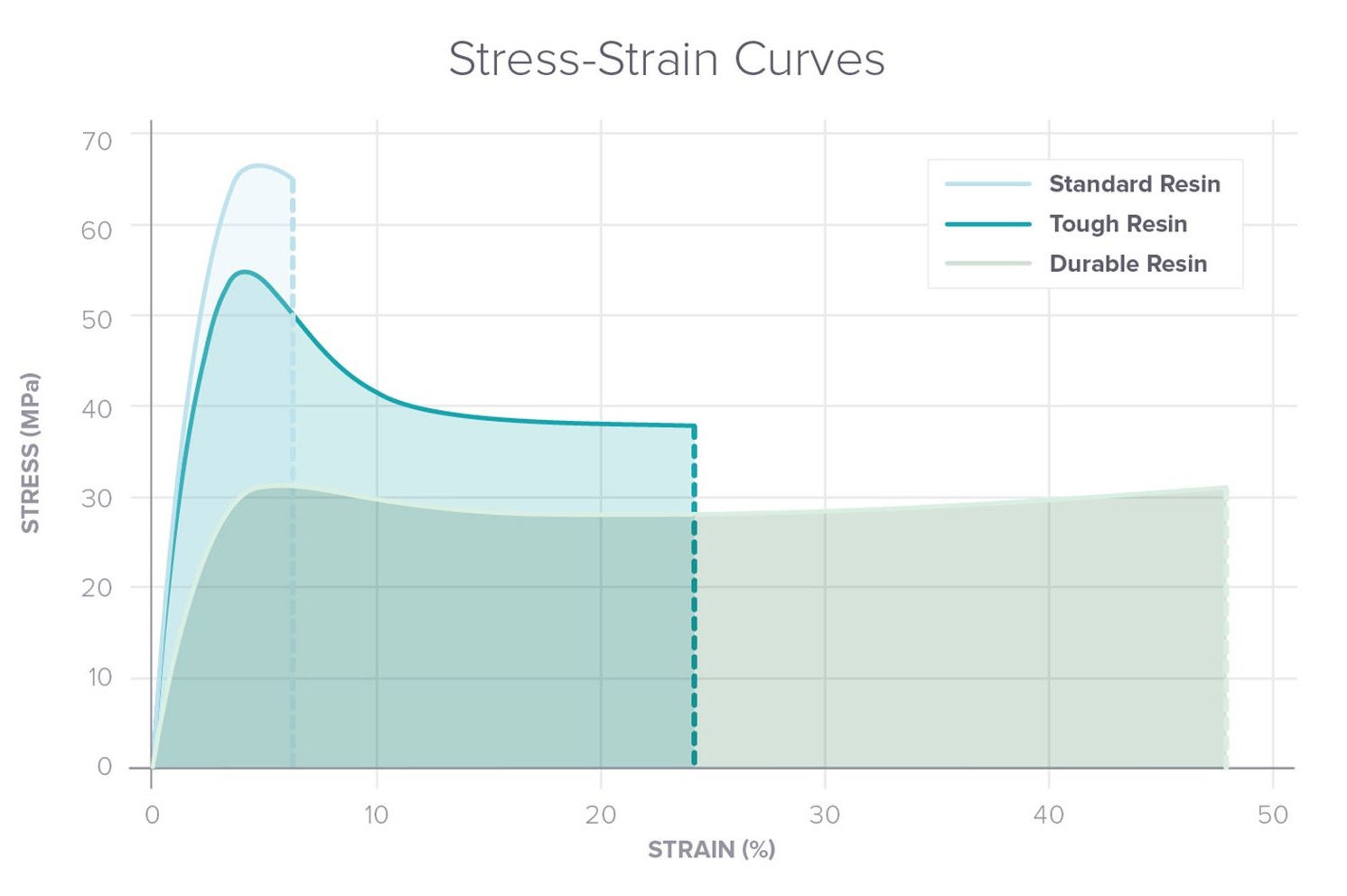 Image 7: Tough Resin Stress-Strain Curve. Source: FormLabs
With the Tough Resin you can print all kinds of prototypes, from the simplest, to those that are made up of many pieces or that need a high mechanical resistance.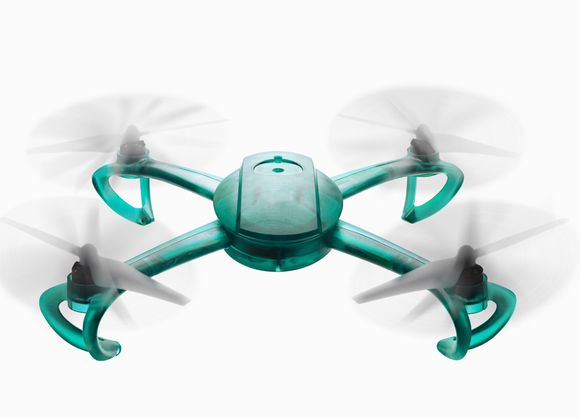 Image 8: Drone made with Tough Resin. Source: FormLabs
Resina Tough 1500
The Tough 1500 resin is the most resilient material within the family of specific resins for the engineering field of the Formlabs company, so it is worth highlighting its ability to recover its original shape after ever being a bending force.
FormLabs' range of Engineering resins include Durable Resin and Tough Resin. Tough 1500 resin has been created in response to the search for a rigid and flexible material, resistant and with high resistance to impact.
When comparing Tough 1500 resin with Durable Resin and Tough Resin, we can see that it shares a series of characteristics with them: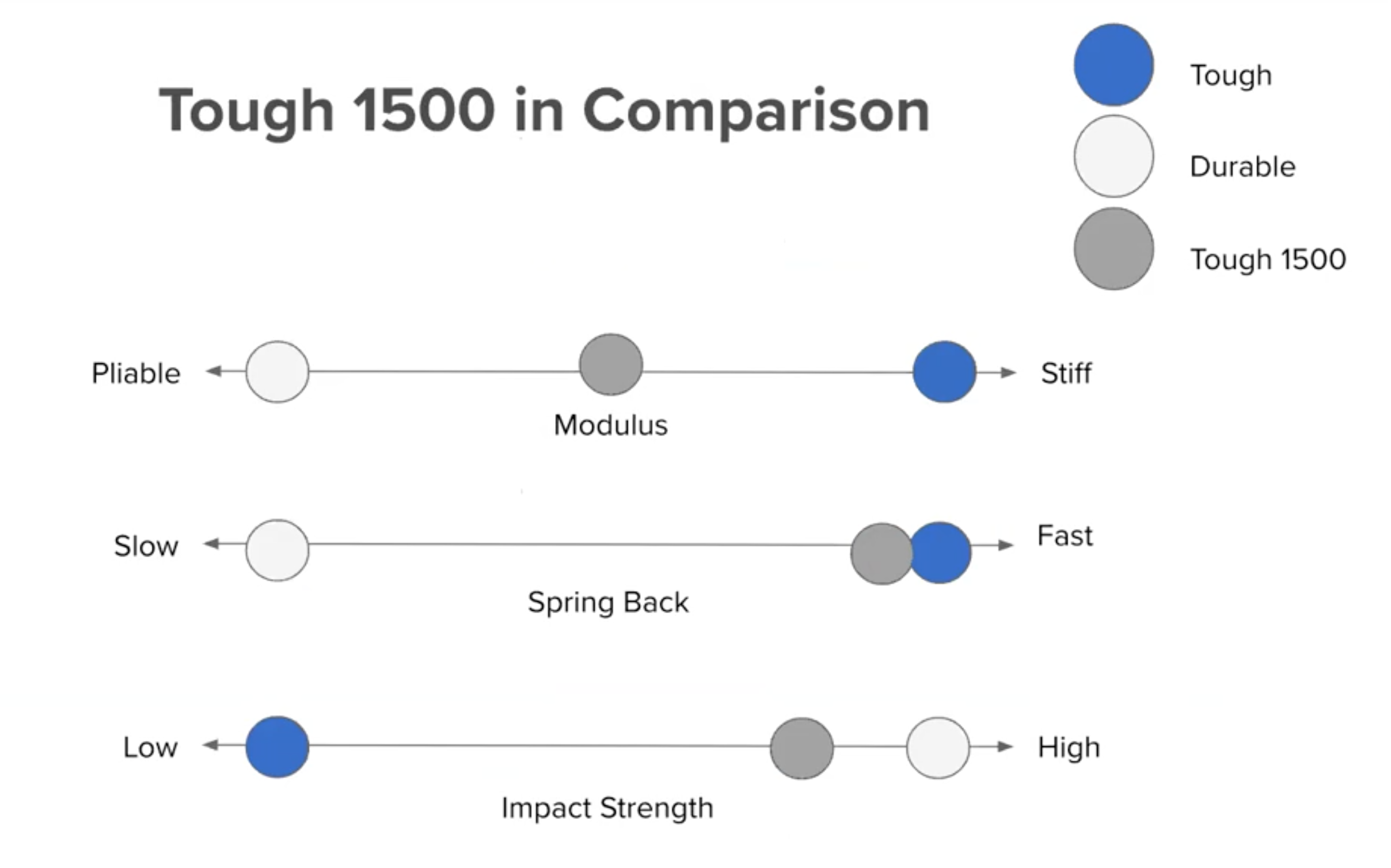 Image 9: Comparison of Durable, Tough and Tough 1500 resin. Font: FormLabs.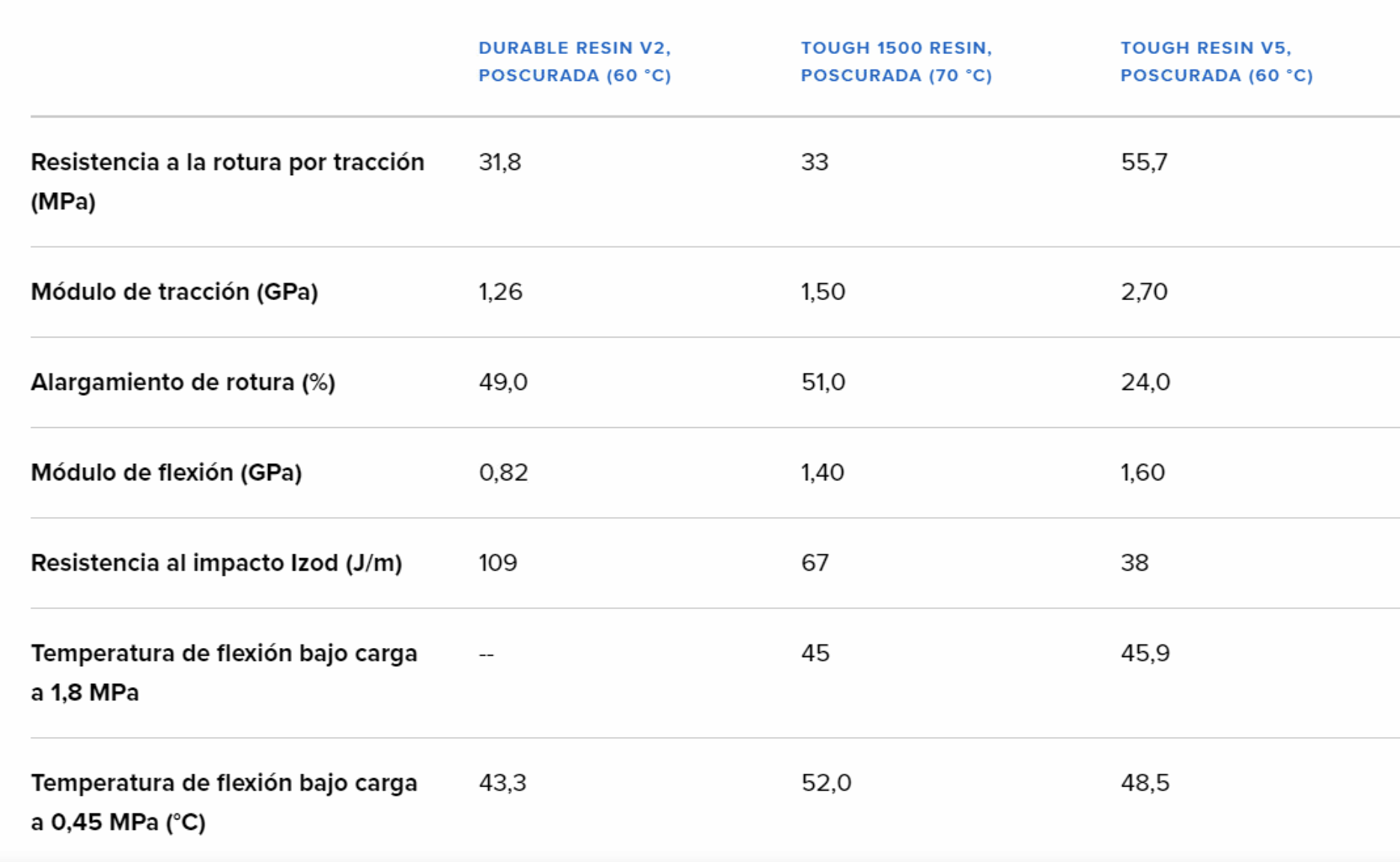 Image 10: Table of mechanical properties for Durable resin, Tough and Tough 1500. Source: FormLabs.
The properties of Tough 1500 resin are similar to those of polypropylene (PP), a thermoplastic polymer that has high impact resistance and rigidity; and that it is widely used in the Industrial sector.
Thanks to its mechanical properties and good print resolution (supports 100 and 50 micron resolutions), Tough 1500 resin is suitable for manufacturing rigid parts with high impact resistance; that after bending they can return to their original state quickly even after repeated use. It is very useful in the manufacture of prototypes and functional assemblies, hinges, guides, fixings, etc.
This resin requires LT resin tank.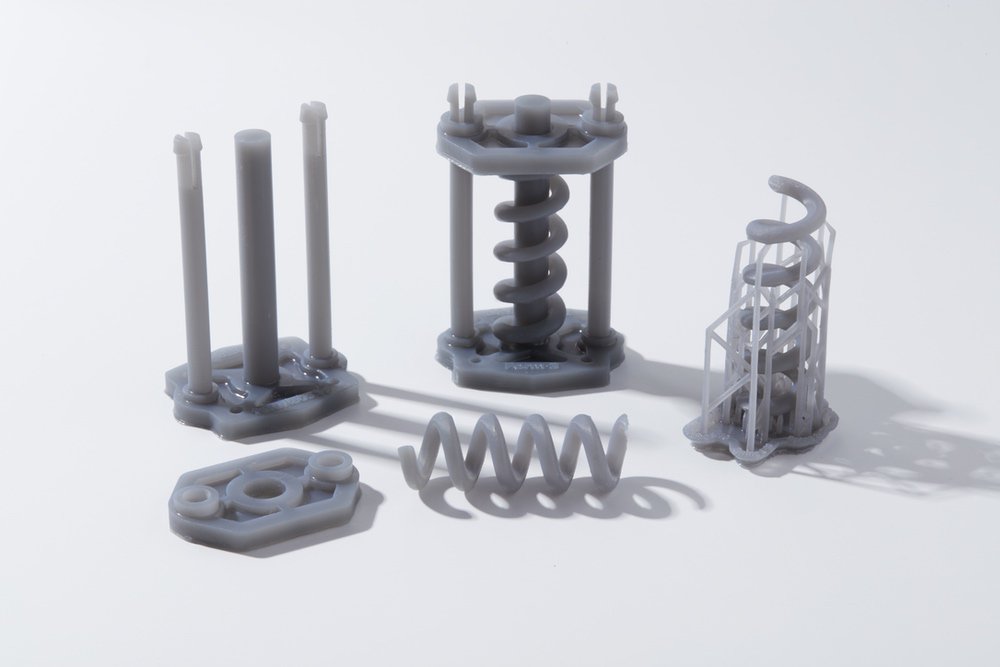 Image 11: Prototypes made with Tough 1500. Font: FormLabs.
Flexible Resin
The Flexible Resin is used to print flexible parts, with the need to be bent or compressed for the correct operation of the model. It has a Shore hardness of 80A, which gives a soft and pleasant touch to the pieces.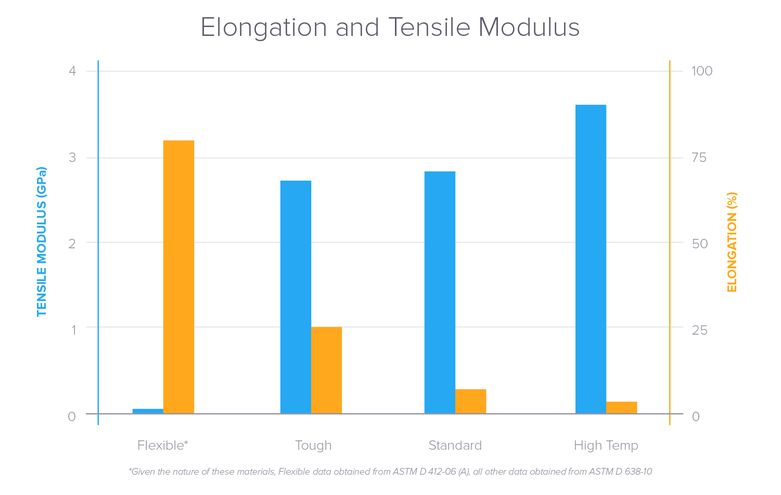 Image 9: Flexible Resin Elongation and Tensile Modulus . Source: FormLabs
This hardness and finish are very similar to those of the soles of shoes or tires. Thanks to its low traction module and high elongation, this material is suitable for printing shock absorbers, packaging, flexible or ergonomic parts.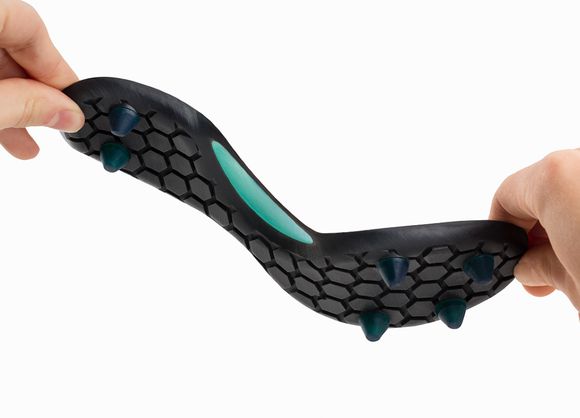 Image 10: Shoe sole made with Flexible Resin. Source: FormLabs
Elastic Resin
Elastic Resin is a soft material with a Shore 50A ideal for replacing prototypes and parts that are normally produced with silicone. With the use of this resin parts are obtained that will bend, stretch and support long operating cycles without tearing.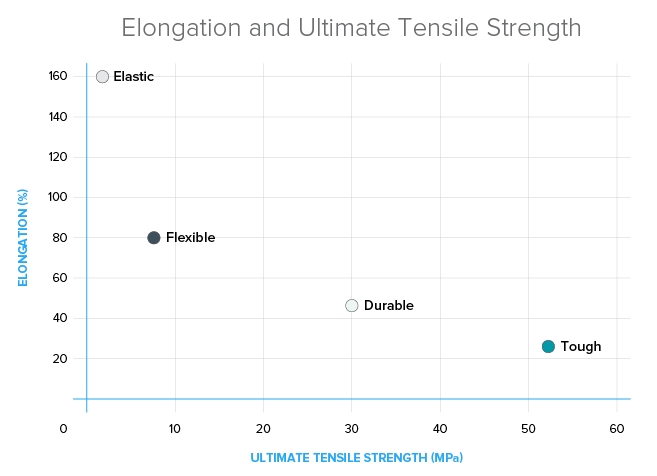 Image 11: Elongation and maximum tensile strength Elastic Resin. Source: FormLabs
The Elastic Resin is the softest of the resins that Formlabs has available, mechanically complemented with a high percentage of elongation (160%) and a tear strength of 19.1 kN/m. These properties, together with the translucent finish, make this resin a suitable material for prototypes of fashion accessories and consumer goods, models and medical devices, compatible parts with robotic and special accessories.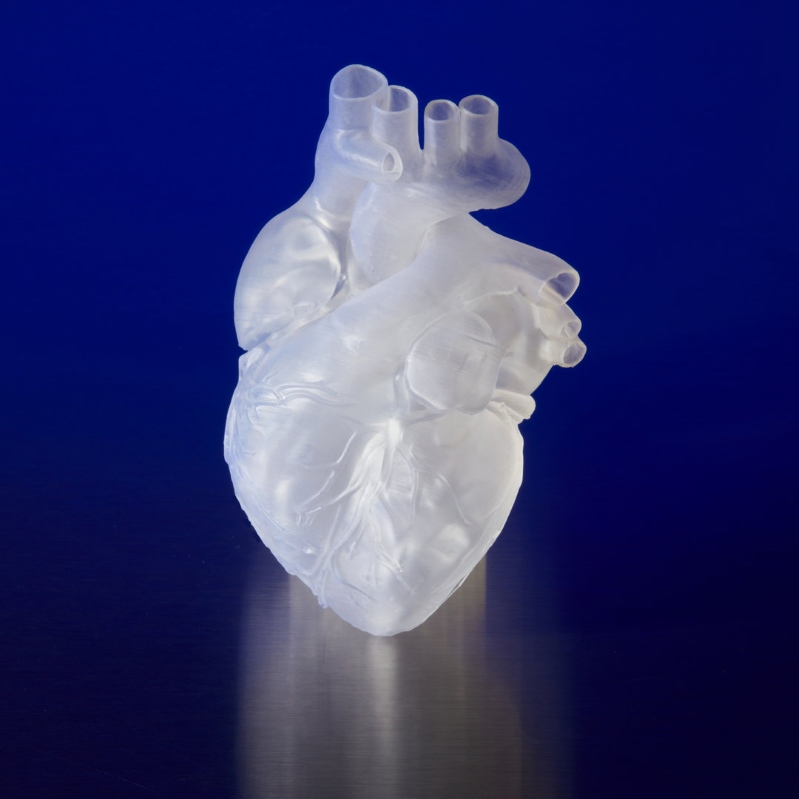 Image 12: Human heart made with Elastic Resin. Source: FormLabs
High Temp Resin
High Temp Resin (High temperature resistance) has the highest resistance to bending under temperature (HDT) of all resins, 289ºC to 0.45MPa.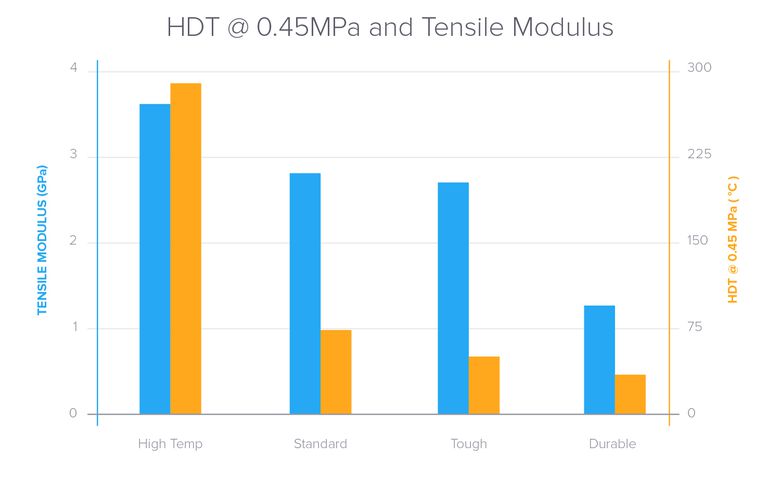 Image 13: High Temp Resin HDT and Tesnile Modulus. Source: FormLabs
With its low thermal expansion and high tensile modulus, it can be used to print models for environmental tests, molds and masters for casting and thermoforming, in a much faster, cheaper and even more accurate way than with conventional methods.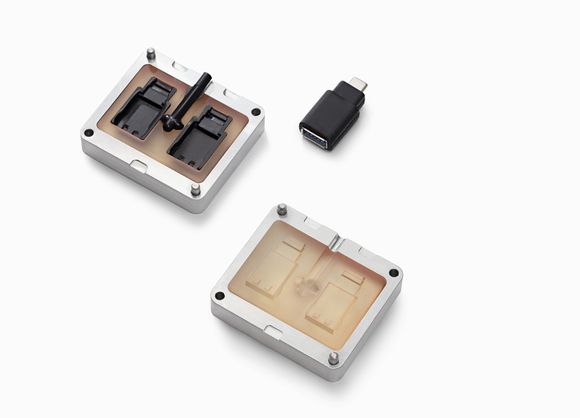 Image 14: Injection mold made with High Temp Resin. Source: FormLabs