This kit allows users of the E3D Titan Extruder to transform it to the E3D Titan Aero, without having to buy the complete extruder.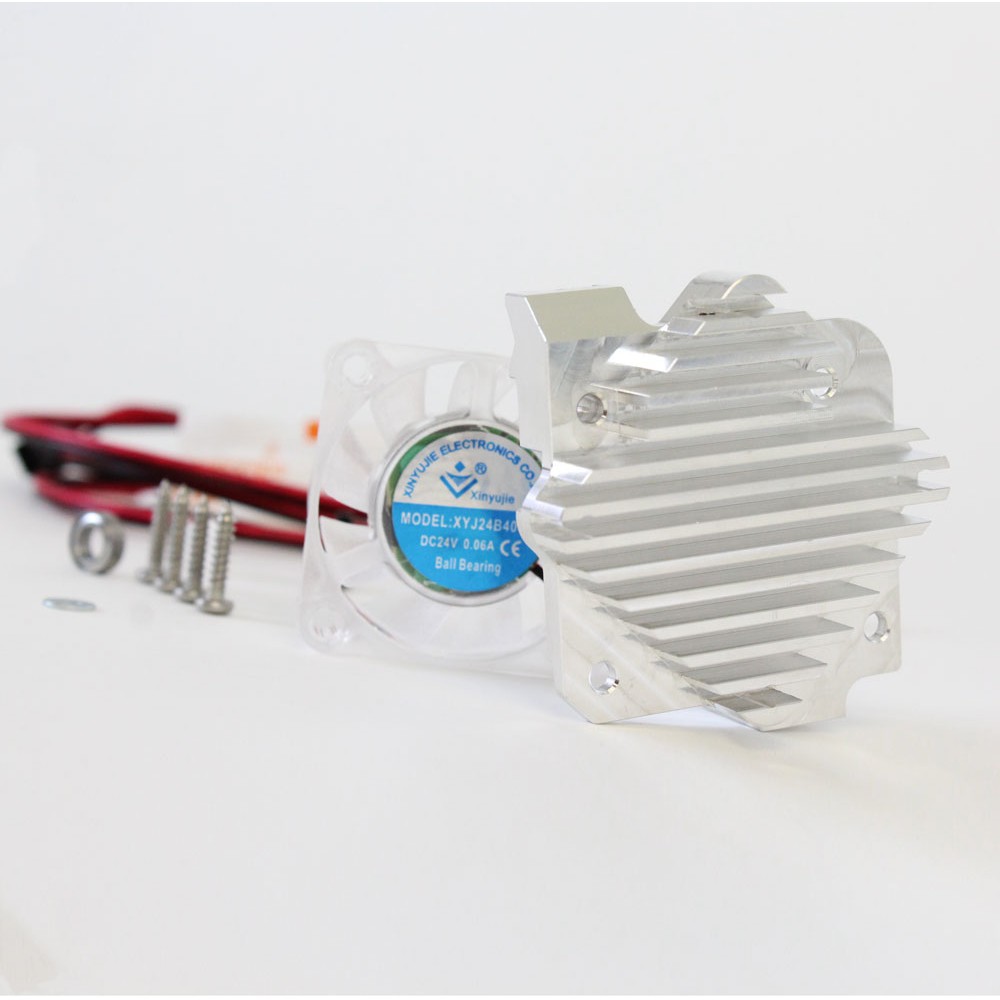 Image 1: Titan upgrade. Source: E3D
The upgrade offers the advantages of being more compact and rigid, thus being able to print pieces of greater height and with greater precision; of having a totally continuous and constant flow, even with flexible materials; to be compatible with the HeatBreak v6 and Volcano; and of easy maintenance and long life thanks to its manufacture by CNC and in high quality materials.
Image 2: Assembly. Source: E3D
The original Titan Aero features can be seen in the description of the product itself: (LINK).