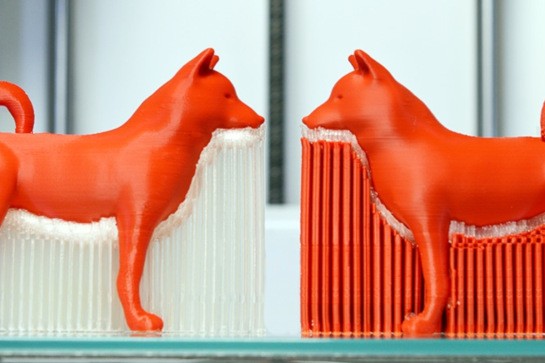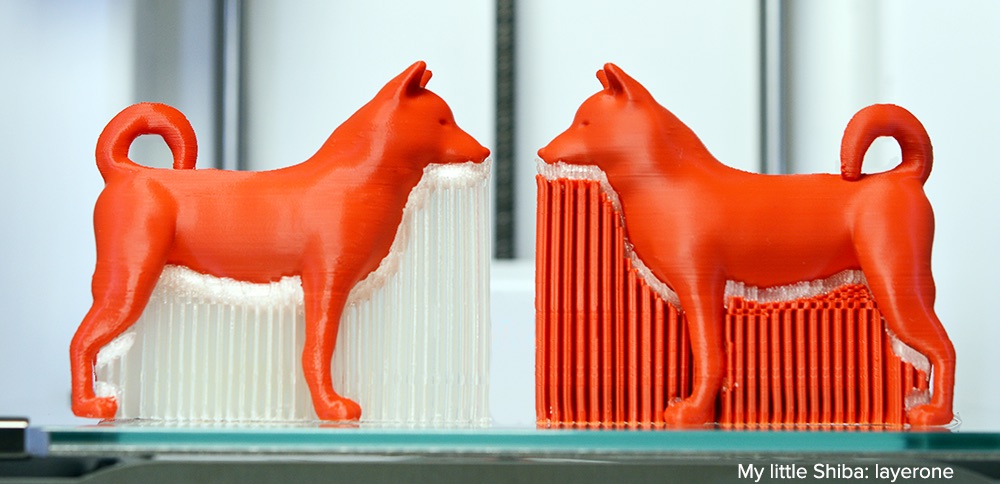 We have just inaugurated the 2019 calendar, and for this reason we would like to expose the main trends that, from our point of view, will be common in 3D FDM printing:
The perfect extrusion thanks to the double traction
Extrusion is the crucial part of any 3D FDM printer. If this part does not work properly, surely everything will go wrong. Some current extruders, and probably most of the futures, will use the "Dual-Drive" system, where the old traction system is forgotten with a pinion on one side of the filament and on the other side a bearing.
Manufacturers of great growth, such as Bondtech, have opted for the system "Dual-Drive", with which they claim to be able to drag a mass of 8 kg without problem. For this reason and for the high quality of its components, large manufacturers of 3D FDM printers such as BCN3D Technologies or Original Prusa 3D, currently use their products and this year more manufacturers are betting Bondtech and its "Dual-Drive" system.
Evolution of conventional materials
Although ABS and PLA (especially the latter) will remain at the top of the consumption pyramid of 3D FDM printing, new materials will be present at all times as an improved substitute for these two materials.
The ASA (Acrylonitrile Styrene Acrylate) is a filament similar to ABS but improved: lower warping, easier to print, more water resistant and more rigid.
In relation to the PLA, although there are manufacturers that offer large mechanical properties such as PolyMax PLA, a material that is intended to replace it is the PETG (CPE HG100). The CPG HG100 (PET) is as easy to print as the PLA and offers very interesting improvements such as: high resistance to moisture, low temperatures, good mechanical properties and is also suitable to be in contact with food (FDA).
Finally, advanced materials will increasingly be present in the pieces created by this technology thanks to the advance and reduction of the cost of 3D FDM printers capable of using this type of filaments.
Support material easy to print and easy to remove
Current 3D printers tend to have a double extruder to cover the increasingly common demand for the creation of objects with complex geometries that need support material. For the same reason, the development of support materials is booming, improving existing materials.
HiPS and PVA are not new materials in 3D FDM printing. In the case of HiPS, it will increasingly be used only in specific cases due to new support materials. The conventional PVA has been evolved to obtain PVOH (Mowiflex 3D 2000), a more rigid material, more resistant to moisture and dissolves very quickly.
Another support filament that will be increasingly common, is the Hight T-Lay, a material that dissolves in water, able to adhere without problems to materials such as PETG or PC, something unthinkable so far.
Filaments with incredible surface finishes
In this section, we clearly have to talk about all the filaments with brilliant finish, effects and incredible reflections that Fillamentum has. This year they will surely surprise us with new colors and incredible effects.
In addition, manufacturers such as Proto-Pasta, will be in regular prints of pieces that have to reproduce the metallic effect, bronze, brass or copper, in full detail.
Improving practicality in lamination software
As we have commented previously, 3D printing tends to the use of double extruder systems and other similar ones that allow printing with different filaments to create colored pieces or mixing materials. For this to be possible you need a rolling software that allows you to prepare the GCode for that type of printing. The main rolling programs (Cura, BCN3D Cura, Slicer, Simplify 3D, etc.) will show a tendency to facilitate this type of printing before the end of the year. Another aspect that is already improving is the creation of optimized supports that are easy to remove and that achieve a perfect surface finish.
This is our selection of the points that we believe will be trend in 2019, you are invited to comment and tell us what other aspects of 3D printing you think will be important this new year that we just started.