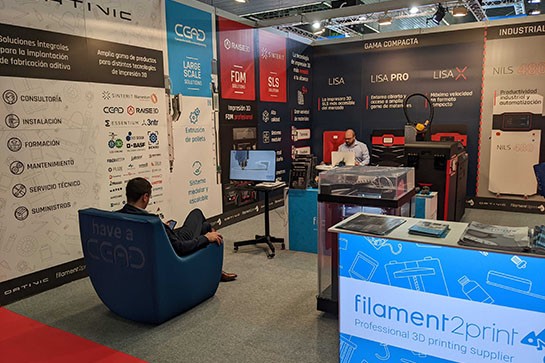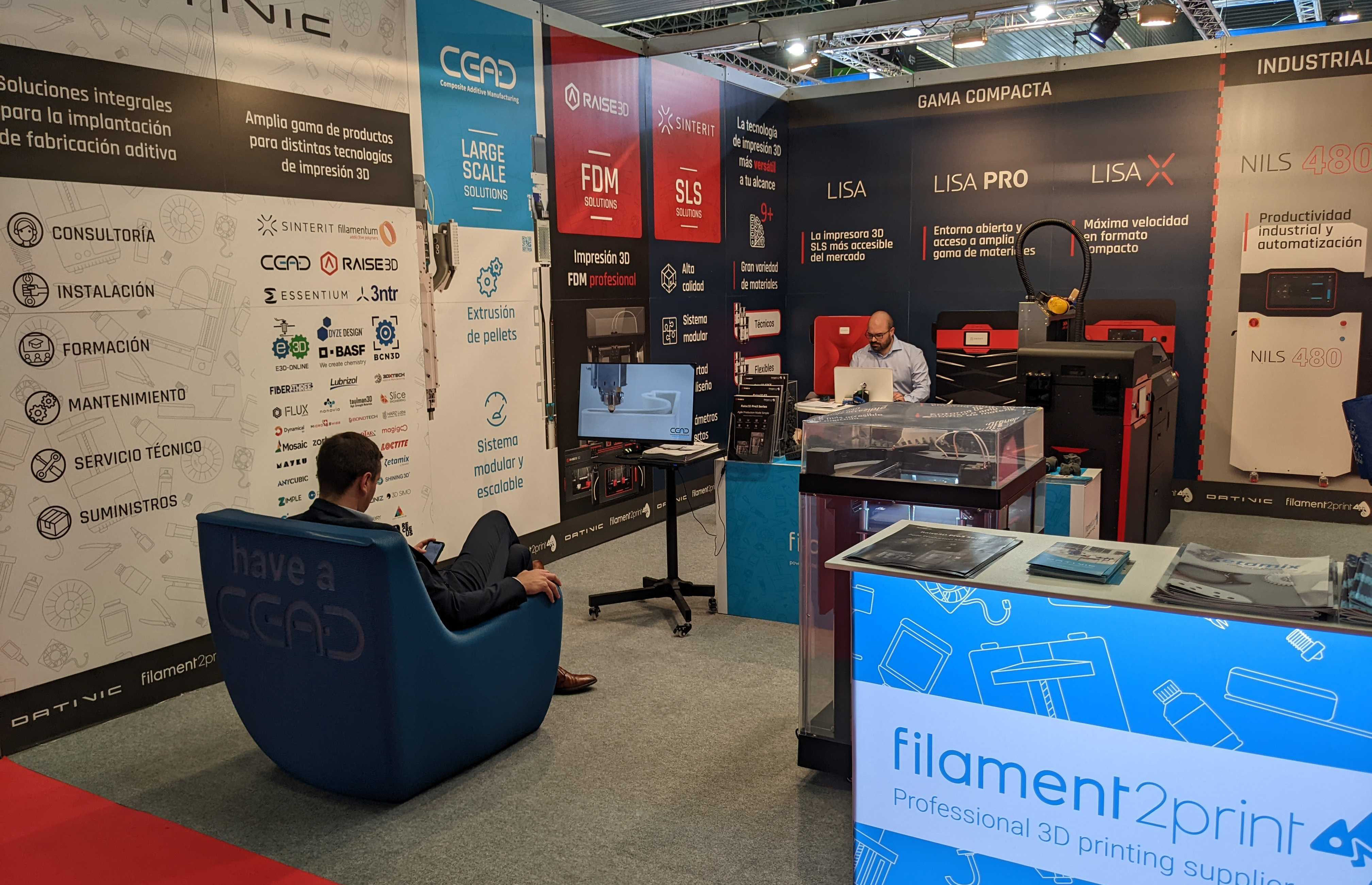 Last week we were present at the International Additive Manufacturing and 3D Printing Fair (Addit3D) held in Bilbao, where we presented our latest innovations in professional additive manufacturing equipment.
Among other novelties, we presented the new equipment from Raise3D, which has expanded its range of FDM technology 3D printers with the Raise Pro3 and Pro3 Plus (the evolutions of its popular Pro2 and Pro2 Plus models) and the new E2CF, optimised for 3D printing carbon fibre reinforced filaments.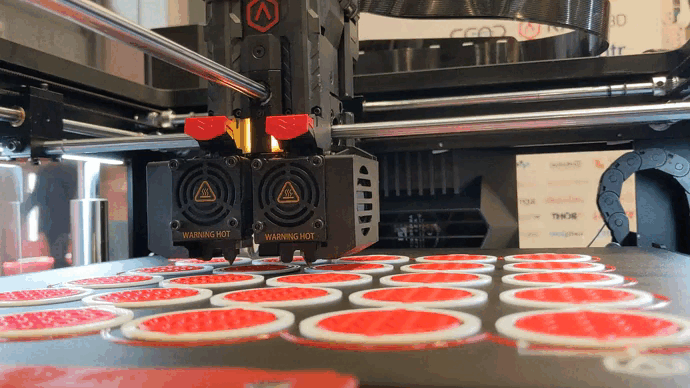 We also presented Sinterit's new SLS technology 3D printer, the Lisa X, which joins the previous Lisa and Lisa Pro models, and which together with the new NILS 480 form a very complete range of SLS technology solutions. Representing Sinterit, we were joined by Tomasz Frąckiewicz, who helped us explain the brand's latest innovations to the many visitors who were interested in this printing technology.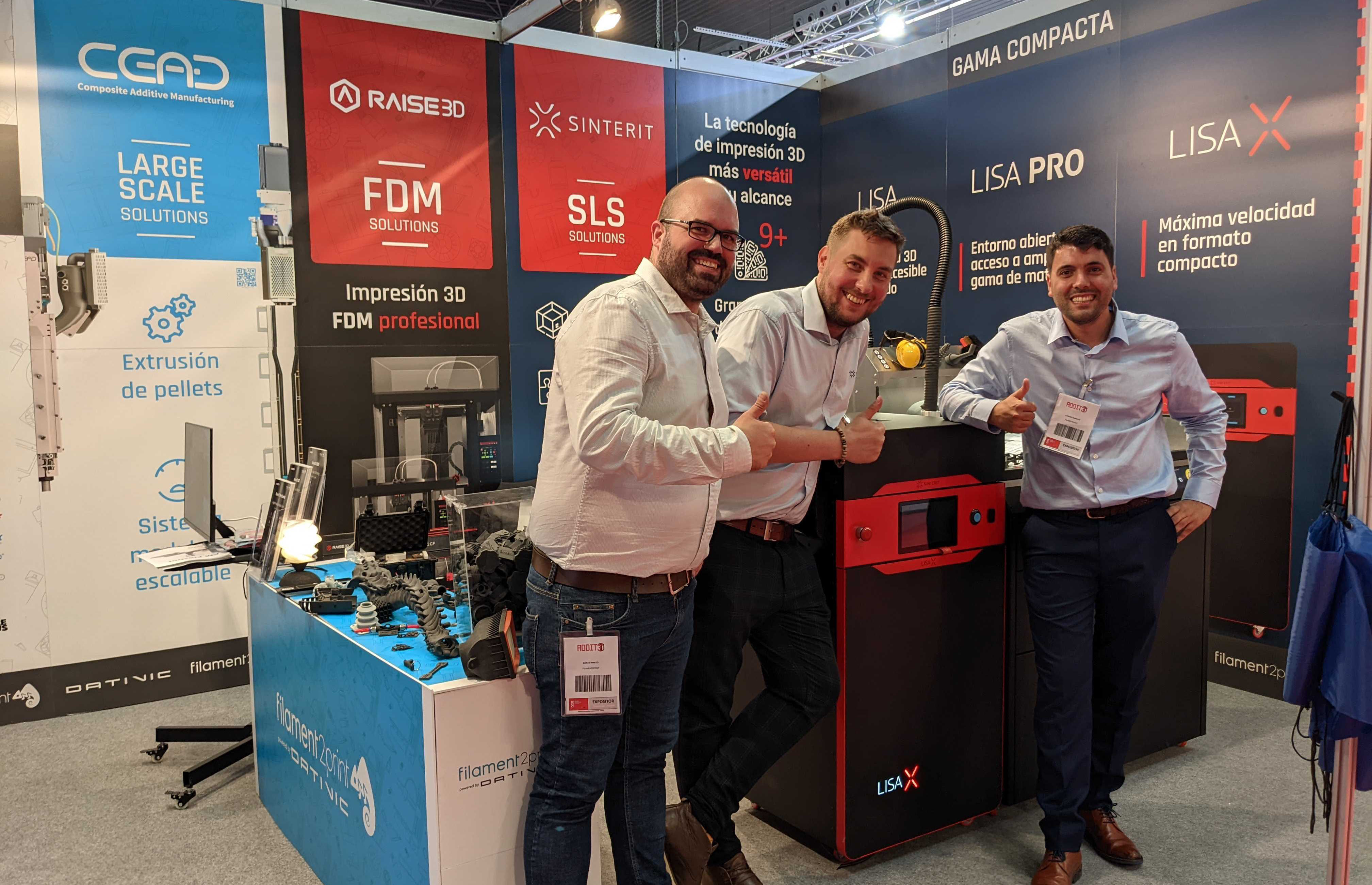 The other big attraction on our stand was the large-scale additive manufacturing solution AM Flexbot System developed by CEAD. Emiel de Voogd, Sales Engineer of the brand, was also with us to explain this innovative solution in view of the great curiosity aroused among visitors about the chair manufactured entirely with this equipment.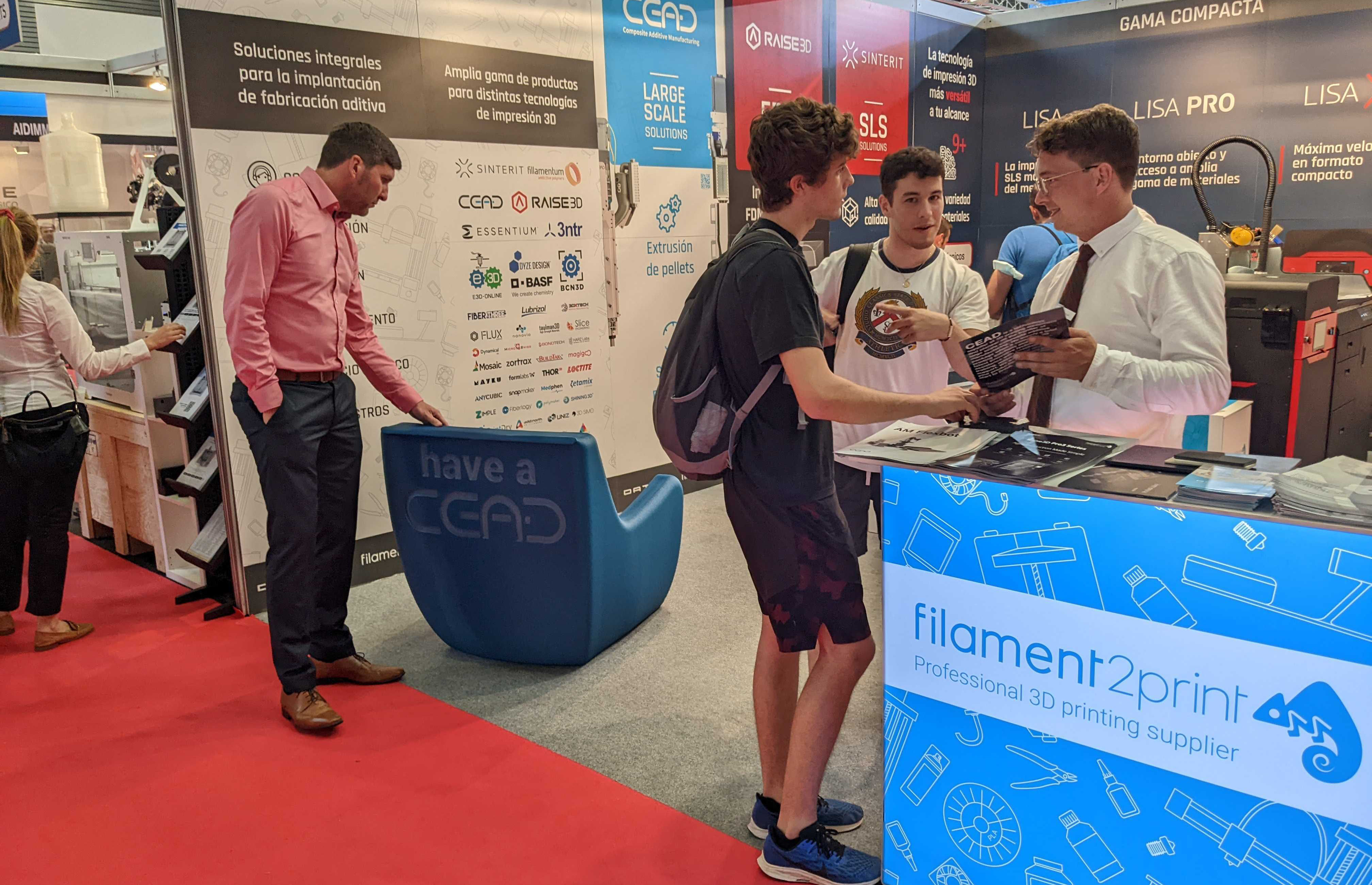 In addition to these new developments in terms of equipment, we have also received a lot of interest for new filaments, consumables and components that we have recently added to our catalogue, with reference brands such as Essentium, FiberThree, Treed, Dyze, Convena, Lubrizol, ColorFabb... which join our growing catalogue of brands to cover all types of solutions and applications that our customers need.
It has been a great pleasure to return to an in-person event and to share this conference with friends and professionals in the sector, and to exchange experiences and views on the exciting present and future that awaits additive manufacturing and 3D printing.